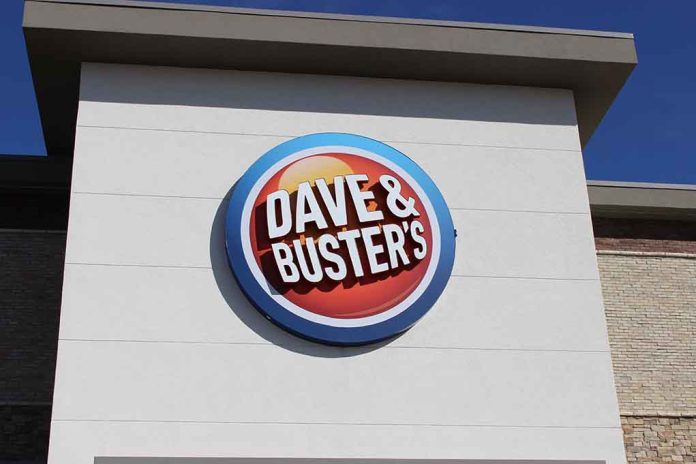 (RepublicanPress.org) – James "Buster" Corley co-founded the unique restaurant Dave & Buster's in 1982. The eating establishment is well known for its delicious food, playful atmosphere, and fun entertainment. The restaurant was born when Corley and his partner David Corriveau took their already established businesses and combined them together.
On January 2, police and the family of James Corley announced the restauranteur died in his home. Authorities believe the manner of death was a self-inflicted gunshot wound but are still investigating the matter. Although emergency services took the victim to a nearby hospital in Texas following a police response, the man subsequently succumbed to his injuries.
James "Buster" Corley, co-founder of Dave & Buster's, dies at 72. https://t.co/Mk2vgkdOYn

— NYT Obituaries (@NYTObits) January 4, 2023
Days after the tragedy, Kate Corley Lassiter spoke to WFAA, saying her dad was her "hero" and "will always be." She said he was a wonderful father and businessman who was proud of his work in both respects. Lassiter told the outlet that she was her dad's second baby behind Dave & Buster's — it seemed like a fact she was not bothered by in the least. She shared how overwhelmed she was by the outpouring of love for the man she simply knew as dad. According to Lassiter, her father believed that "everybody is somebody," and it appears he was right.
Corley's daughter went on to reflect on her many memories with her father, calling him a "legend" with a smile that could light up a room.
Not only did Corley leave behind a family and community who loved him, but he left the Dave & Busters franchise for restaurant-goers everywhere to remember him by. The chain currently has 151 locations in all.
On January 4, a representative of the Dallas County Medical Examiner's Office said professionals were still investigating Corley's death.
Copyright 2023, RepublicanPress.org