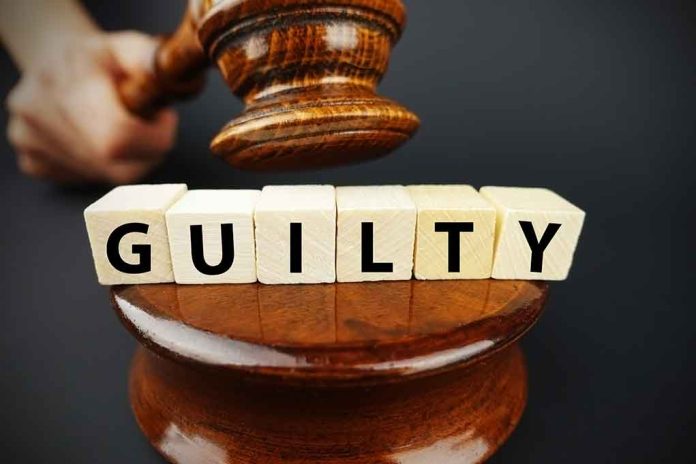 (RepublicanPress.org) – In March 2022, police charged Sophia Negroponte, the daughter of former Director of National Intelligence John Negroponte, with murder. She was accused of killing Yousuf Rasmussen, which took place in Montgomery County, Maryland, in February 2020. Reports say the young woman stabbed the man to death after a heated argument.
On January 4, a jury found Ms. Negroponte guilty of second-degree murder for stabbing her friend in the neck with a kitchen knife and killing him. Law and Crime reported members of the Montgomery County State's Attorney's Office spoke after the verdict, which took about a month to conclude. They revealed the guilty party will remain in custody until her sentencing.
Murder conviction in stabbing death of 24-year-old. https://t.co/clHbUyiNlt

— Montgomery County State's Attorney's Office (@MCSAONEWS) January 4, 2023
Alcohol played a large part in the tragic incident that happened in 2020, explained one of the attorneys on the case. He mentioned there was an eyewitness to the crime who said Rasmussen and Negroponte argued that evening in Maryland. Initially, the victim decided to leave the situation but returned to retrieve his phone. That's when the convicted murderer grabbed a knife and stabbed him several times, with the deadly blow severing his jugular artery.
The defendant's father, John Negroponte, started his journey in politics as an ambassador to the country of Honduras. He went on to become the US representative to the United Nations (UN) in 2001 and was the first director of national intelligence named under former President George W. Bush. While he's been out of the limelight for some years, his daughter has brought the name Negroponte back in the public eye.
Rasmussen's parents released a statement after the verdict, stating their son was a "gentle soul" who they would cherish always. They expressed gratitude to officials in Maryland and Montgomery County, specifically, for their work on the case. The grieving couple also thanked emergency services for trying to save their boy.
Negroponte could serve up to 40 years in prison for the murder and will face sentencing at the end of March.
Copyright 2023, RepublicanPress.org