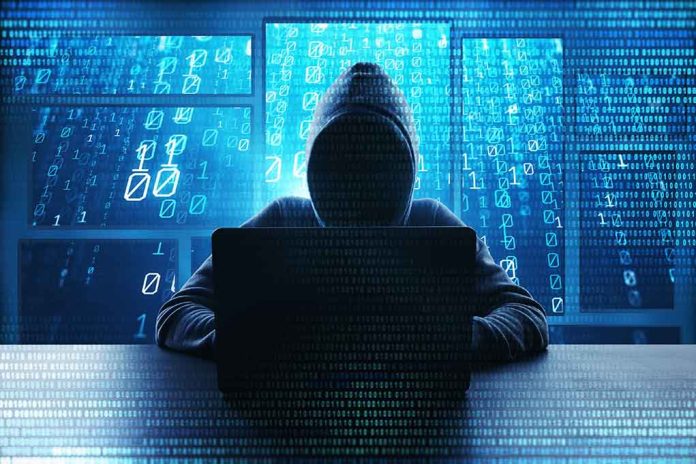 (RepublicanPress.org) – The dark web is an encrypted collective of internet sites accessible to the public only through specialized web browsers. Conventional search engines can't detect or index those sites, and they provide a great deal of anonymity to users. It primarily focuses on illegal activities like exchanges for stolen data and drug marketplaces. An investigation led by US and German officials recently led to the dismantling of Hydra Market (Hydra), a Russia-affiliated operation and the dark web's largest market.
DOJ and German Officials Seize Hydra Servers and Cryptocurrency Wallets
On Tuesday, April 5, the Justice Department issued a press release announcing the seizure of Hydra in coordination with the Bundeskriminalamt, Germany's federal criminal police agency. Officials seized the operation's servers along with about $25 million in bitcoin.
The press release quoted Attorney General Merrick Garland vowing to relentlessly pursue criminals wherever they are, and regardless of "how they try to hide their crimes." He also stated that US officials would continue to work alongside its partners "to disrupt and dismantle" dark web marketplaces and hold cybercriminals "accountable for their acts."
The Justice Department (DOJ) also announced the indictment of Russian resident Dmitry Olegovich Pavlov, 30, for activities related to his "operation and administration" of Hydra's servers. He faces charges of conspiracy to commit money laundering and conspiracy to distribute narcotics.
Hydra served as a hub for illegal transactions like the sale of drugs, stolen credit cards and social security numbers, counterfeit identification documents, money laundering services, counterfeit money, and other illicit activities. The marketplace conducted all sales using cryptocurrency and collected a commission fee.
According to the DOJ, approximately 80% of dark web marketplace activities involved Hydra, and it received more than $5 billion in cryptocurrency over the last 7 years.
Hydra's Seizure Is Just One Piece of a Larger Operation
On Wednesday, April 6, Attorney General Garland held a press conference detailing the DOJ's recent efforts to "disrupt and prosecute [Russian] criminal activity." He explained the department would "leave no stone unturned in [its] efforts to investigate, arrest, and prosecute [individuals] whose criminal acts enable Russia to continue its unjust war in Ukraine."
The Justice Department not only shut down Hydra operations, but also:
Indicted Russian oligarch Konstantin Malofeyev for sanctions violations
Seized millions of dollars from a US-based money establishment allegedly linked to Malofeyev's sanctions violations
Seized a superyacht belonging to Viktor Vekselberg, another Russian oligarch sanctioned for his connections to the Putin regime
Stopped a global botnet administered and operated by the GRU, Russia's military intelligence unit
Obtained warrants to confiscate financial assets of other sanctioned Russian nationals
Garland concluded his remarks by sending a clear message to anyone working to enable the Russian regime, telling them it doesn't matter where they sail their yachts or hide their assets and illegal online operations. The Justice Department officials will find them and bring them to justice.
What do you think? Is Garland up to the task?
Copyright 2022, RepublicanPress.org