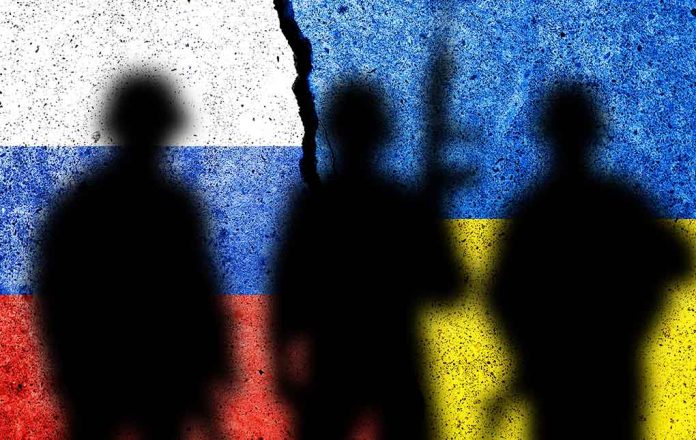 (RepublicanPress.org) – In 2022, explosions in the Baltic Sea caused leaks in the Nord Stream pipelines. The pipes were used to move gas from Russia to Germany, and several theories floated around at the time about who was responsible.
Russian President Vladimir Putin pointed the finger at the US and its allies. He reportedly believed the United States and others didn't think sanctions were punishing his country harshly enough, so they turned to other means. Ukraine and Russia were also blamed for the blasts, but all countries accused denied responsibility. On June 6, another incident occurred in southern Ukraine that had the warring countries accusing each other of more destruction.
What Happened?
According to reports, a video of the Dnipro River circulated that day, showing water gushing through the Nova Kakhovka Dam about 20 miles east of Kherson. Footage revealed an entire section was missing from the levee. The dam, built in 1956, was a large structure that held back a water reservoir of about 18 cubic kilometers in volume. Thousands of people had to evacuate their homes in southern Ukraine, and the animal welfare organization Uanimals reported all animals in Nova Kakhovka, with the exception of ducks and geese, drowned in the disaster. At least nine people were killed.
The country's President Volodymyr Zelenskyy blamed Russian forces for blowing up the dam, calling it a "terrorist" act. The Ukrainian leader said it wasn't possible for anyone to blow the dam from the "outside by shelling," placing the blame directly on "Russian occupiers." He accused them of mining into the structure and detonating a bomb.
Russia reportedly turned the blame right back on Ukraine, accusing the country of blowing up the structure with a rocket. Moscow reasoned Kyiv shelled the dam to up its chances of recapturing Kherson.
Sorting Blame
Conflict expert Christopher Tuck from King's College London said out of the two countries, Russia would benefit the most from the dam destruction. He said if Russia was on the western side of the structure, Ukrainians blowing the dam would've made more sense. However, he said that wasn't the case. In addition, geopolitical and security analyst, Michael Horowitz, said destroying the Kakhovka Dam immediately reduced Russia's front line. Again, helping Russian troops.
Russia disagreed, concluding that the removal of the dam benefited Ukraine because its destruction would harm Russian-controlled areas. Some also alleged that Ukraine may have blown the levee to distract from its ailing counteroffensive.
Copyright 2023, RepublicanPress.org