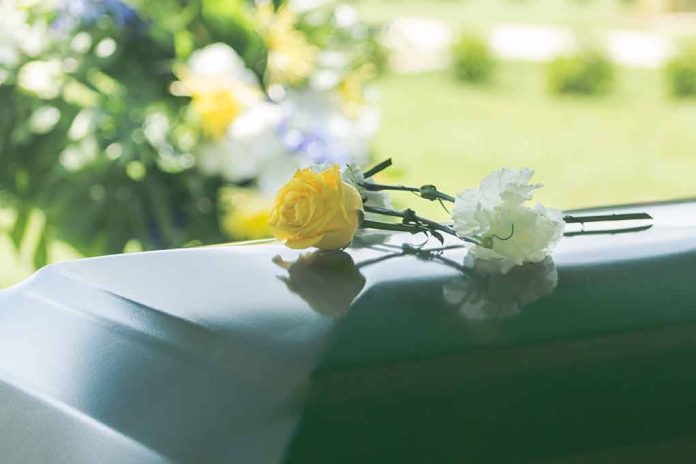 (RepublicanPress.org) – On June 6, 1944, more than 150,000 Allied troops stormed the beaches of Normandy. That battle, known as the D-Day Invasion, marked the beginning of the end of World War II and the Nazi regime. Among the thousands of soldiers was a group of 177 French fighters who belonged to the 1er Bataillon de Fusiliers Marins Commandos (a commando unit of the Free French Navy). According to France 24, the elite group fired the first shots on the beaches that day.
On July 3, Ouistreham Mayor Romain Bail announced that the last of the Kieffer fighting crew, Léon Gautier, had died. The World War II vet settled into the quaint beach town, which sits along the English Channel. Bail said the former soldier had been in the hospital for weeks battling a problem with his lungs. Gautier was 100 years old.
French President Emmanuel Macron commented on his countryman's death on social media. He noted that France would never forget Gautier and the contribution he made to end the war, calling him a "hero of the Liberation." The leader also quoted the brave soldier as saying, "We are not heroes, we have only done our duty."
The last surviving French D-Day fighter, Leon Gautier, has died aged 100 https://t.co/XTuua1SfbC

— Sky News (@SkyNews) July 4, 2023
News reports indicated that Gautier was born in the fall of 1922. He joined the Navy in 1940 and soon answered the call of French general and future President Charles de Gaulle to drive the Nazis out of Europe. He spent 78 days fighting on the front lines with his unit — out of 177, only about 24 survived. After leaving the French Commandos due to injury, he got married to Dorothy, and they spent over 70 years together.
As for the war, the ugliness of the death and destruction haunted him, and he spent much time ensuring that people knew the truth — "war is misery." Still, Gautier felt it was important to remember the fight at Normandy, helping create a museum in Ouistreham so that nobody would forget.
Copyright 2023, RepublicanPress.org