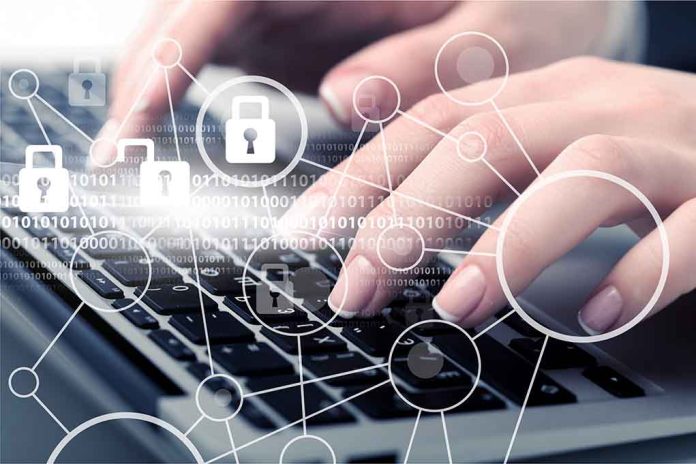 Lawmakers PASS Major Cyber Bill – It Happened!
(RepublicanPress.org) – Legislators presented a group of bills to the House floor for a vote on July 27. Part of that package included the bipartisan measure known as The Energy Cybersecurity University Leadership Program Act, which passed through the House by a vote of 336 to 90. The law will provide funds to the Department of Energy to help researchers study the increasing cybersecurity threats to the nation's infrastructure.
📰 @RepDeborahRoss and I are working together to safeguard our critical energy infrastructure from cyber attacks.

Read more about our Energy Cybersecurity University Leadership Program Act here: https://t.co/ExD7dXRzhm

— Congressman Mike Carey (@RepMikeCarey) April 22, 2022
In a statement, Representative Deborah Ross (D-NC), a lawmaker who co-sponsored the proposal, said attacks on "critical energy infrastructure" through the internet are rising at an shocking rate in the US, including in The Tar Heel State. In the press release, Representative Mike Carey (R-OH) said that protecting the very thing making "modern life possible" is of utmost importance.
The new law also requires the Secretary of Energy to report to Congress on the program creation and execution within the next year.
In May 2021, criminals attacked the Colonial Pipeline with ransomware, shutting down the essential oil system for days on end, affecting countless Americans on the East Coast. The incident inspired not only this current proposal-turned-law but also another action introduced by Ross and Senator Elizabeth Warren (D-MA) in October 2021 meant to boost cybersecurity — the Ransom Disclosure Act.
Do you think Congress is doing enough to safeguard US energy systems?
Copyright 2022, RepublicanPress.org