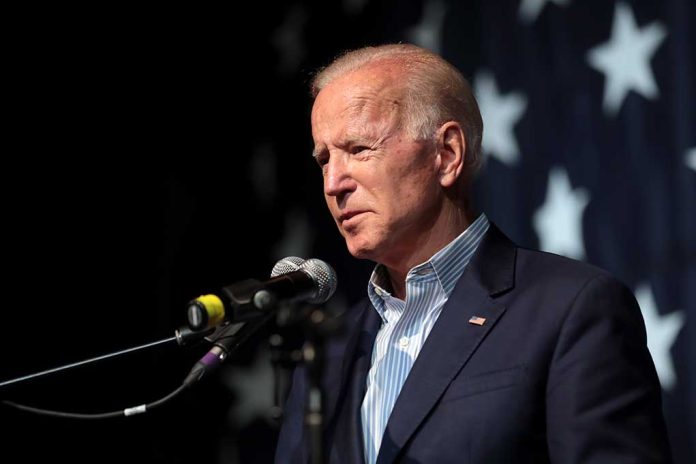 Biden BACKLASH Ensues – Look What He's Doing This Time!
(RepublicanPress.org) – The Defense Production Act (DPA), passed in 1950, gives the President of the United States (POTUS) the power to quickly expand the production and supply of materials or services needed during national emergencies. Although using the measure was helpful during the coronavirus pandemic, President Joe Biden has been enacting the DPA to deal with environmental issues, and Republicans aren't happy.
President Biden used the DPA to boost the production of goods used in the manufacturing of solar panels.

While environmentalists hailed the move as a bold step in combating climate change, Republicans saw it as overstepping the law's provisions. https://t.co/HcYQh0uzcU

— Newsmax (@newsmax) June 8, 2022
Some members of the Right don't think the US leader should use the emergency manufacturing powers to boost the production of materials needed for solar panels and is accusing Biden of overstepping the law's bounds. Environmentalists are over the moon with excitement, but legislators like Senator Pat Toomey (R-PA) state that the law is for defense purposes and solar panels fall well beyond the scope. Another Republican, Rep. Byron Donalds (R-Fla.), took to Twitter to call Biden's actions a potentially "corrupt misuse" of the DPA that should worry Americans.
The creation of solar panels is clearly not a national defense issue, but the White House claims the DPA rule is helping the United States reach its clean energy goals. The Biden administration stated the effort will "strengthen US energy security" in the future, but where does it end? The president used the same DPA law to hurry along with baby formula production and to give a boost to making electric car batteries.
Do you think the president is overstepping by using the DPA for items that don't involve national security?
Copyright 2022, RepublicanPress.org