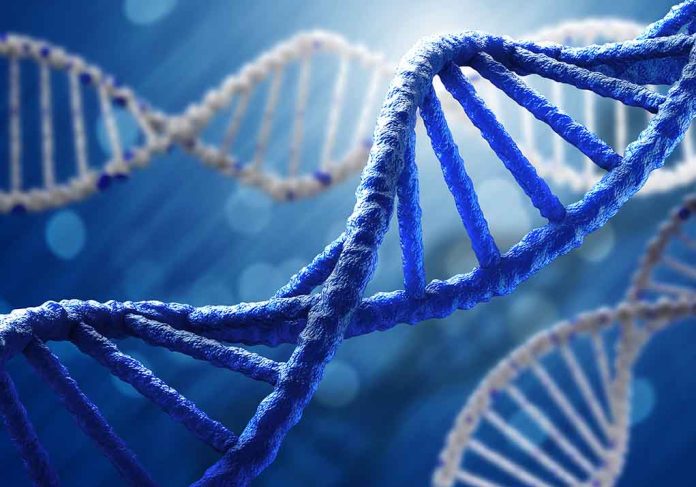 (RepublicanPress.org) – The federal government and most states don't have a statute of limitations for murders, meaning prosecutors can bring charges against suspects regardless of the passage of time. Law enforcement officials recently demonstrated this legal principle in action with the arrest of a couple for their role in the death of an infant dating back more than three decades.
On March 9, the Louisiana State Police announced the cold case arrest of 50-year-old Andrew Carriere and Inga Johansen Carriere, 50. The case began with the discovery of a female infant's body in a garbage can in Picayune, Mississippi, in April 1992.
Officials with the medical examiner's office classified the case as a homicide after determining the cause of death as perinatal asphyxia caused by smothering. The local police department launched an investigation and collected evidence, but the case eventually went cold.
Then, in August 2021, detectives with the Picayune Police Department and the Mississippi Bureau of investigations (MBI) reopened the probe. Forensic pathologists identified Andrew and Inga Carriere as the infant's parents using DNA evidence, fingerprints, and other evidence preserved from the initial inquiry.
After further investigation, the MBI contacted the Louisiana State Police (LSP) Bureau of Investigations for assistance on January 6, 2022. Louisiana investigators determined the infant's murder occurred in Louisiana, and the Carriere couple moved the body to Mississippi.
Armed with warrants for first-degree murder, LSP officers arrested Inga Carriere at her residence in Avondale, Louisiana, on February 28, 2023. On March 9, they arrested Carriere at an unspecified location in nearby Galliano.
Former Picayune Police Chief Freddy Drennan told local CBS affiliate WWL-TV he never forgot the infant's murder. He explained that law enforcement officers "don't work" those kinds of investigations; they "live them." He also said he always hoped investigators would one day "put some closure" on the case.
Officials are holding both suspects without a bond at the Jefferson Parish Detention Center while awaiting extradition to Mississippi. It remains unclear why Mississippi prosecutors assumed jurisdiction over the Carriere's pending murder case.
Copyright 2023, RepublicanPress.org