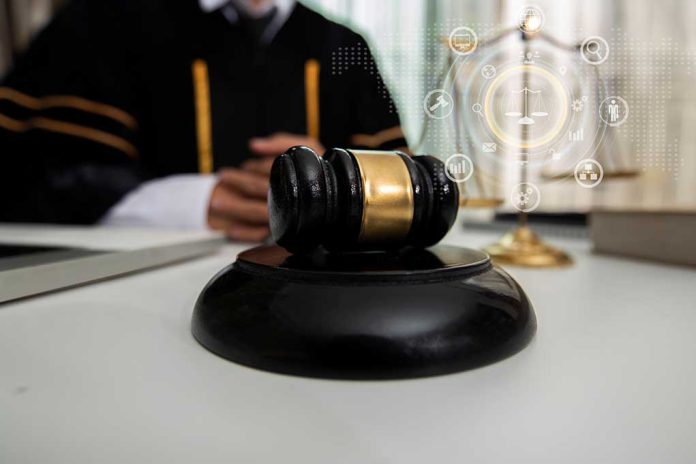 RFK Assassin Asks Judge To Let Him Out of Prison
(RepublicanPress.org) – On June 4, 1968, former Senator Robert F. Kennedy (D-CA) won his primary election in California in a quest to earn the Democratic nomination for president. Early on June 5, he gave a victory speech at the Ambassador Hotel in Los Angeles. As he was greeting people after the speech, Sirhan Sirhan stepped out of the shadows with a revolver and shot Kennedy. On June 6, the presidential hopeful was pronounced dead, and five other individuals were injured in the incident.
On September 28, The Guardian reported that the criminal is trying to get the court to release him from prison. Two parole commissioners already decided he was no longer a threat to the public, granting his freedom, but California Governor Gavin Newsom (D) denied the recommendation. The state leader reportedly said he believes Sirhan continues to be a threat. Attorney Angela Berry filed a motion on the prisoner's behalf asking a judge to overrule Newsom and let him go.
Sirhan Sirhan, who assassinated presidential candidate Robert F. Kennedy in 1968, wants to go home. His lawyer is requesting a judge free him from prison. https://t.co/vTiw4n1yKL

— Newsmax (@newsmax) September 29, 2022
The attorney stated there is no evidence showing Sirhan, now 78 years old, is a danger to anyone. Berry believes the governor is using his power and bias about the assassination to subvert the facts and keep the criminal locked up. The convict said he's spent almost 50 years as a model prisoner, working to better himself and help others do the same. He also earned a college education while serving his time. Sirhan recorded a statement saying he hoped the judge would hand down an "unbiased and apolitical decision" on the matter.
The man stated he has remorse for his heinous act and wants to spend his golden years with his brother peacefully.
Do you think the judge should allow Sirhan to return to society?
Copyright 2022, RepublicanPress.org