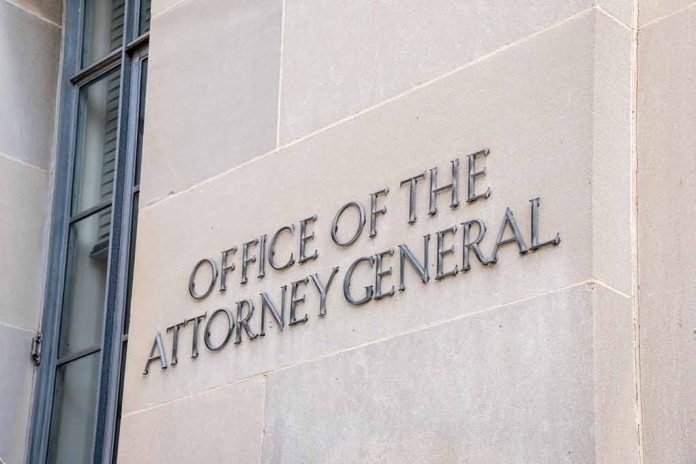 (RepublicanPress.org) – In late June, House Speaker Kevin McCarthy (R-CA) posted a tweet suggesting that recent revelations presented by an IRS could form the basis for a "larger impeachment inquiry" into Attorney General Merrick Garland's "weaponization" of the Justice Department.
We need to get to the facts, and that includes reconciling these clear disparities. U.S. Attorney David Weiss must provide answers to the House Judiciary Committee.

If the whistleblowers' allegations are true, this will be a significant part of a larger impeachment inquiry into… https://t.co/Q3LLeJhW85

— Kevin McCarthy (@SpeakerMcCarthy) June 25, 2023
Shortly after the July 4th break, he followed up by accusing Garland of shielding "his boss' son [Hunter Biden] from investigators" in an op-ed. A recent report indicated that Garland could face impeachment in light of those, and other accusations.
There's reportedly an ongoing debate among House Republicans about the possibility of impeaching Garland in the wake of McCarthy's surprising suggestions, according to a report from The Hill. McCarthy's sudden backing of removing Garland surprised some GOP lawmakers. However, powerhouse members like Rep. Jim Jordan (R-OH) reportedly said they supported the idea.
Jordan chairs the House Judiciary Committee and its Select Subcommittee on the Weaponization of the Federal Government. Both panels have investigated allegations that officials from "Main Justice," the department's Washington-based headquarters, interfered with the Hunter Biden probe led by US Attorney for Delaware David Weiss, a Trump appointee. Other House Republicans like Pat Fallon (R-TX) said they supported targeting Garland for impeachment. Likewise, the House Freedom Caucus has pushed for his ouster for months.
Rep. Darrell Issa (R-CA) said it was up to President Joe Biden to remove officials who were not performing their jobs or failing to follow directives. He said Congress should only step in if he failed to fire anyone who violated the law. Issa told The Hill he wasn't aware of a "chargeable crime" committed by Garland.
Likewise, Rep. Victoria Spartz (R-IN) urged fellow GOP lawmakers to take a cautious approach to Garland's ongoing tenure as attorney general. She said committees should investigate any allegations of "high crimes and misdemeanors" against executives, but that they shouldn't take the matter lightly.
Copyright 2023, RepublicanPress.org