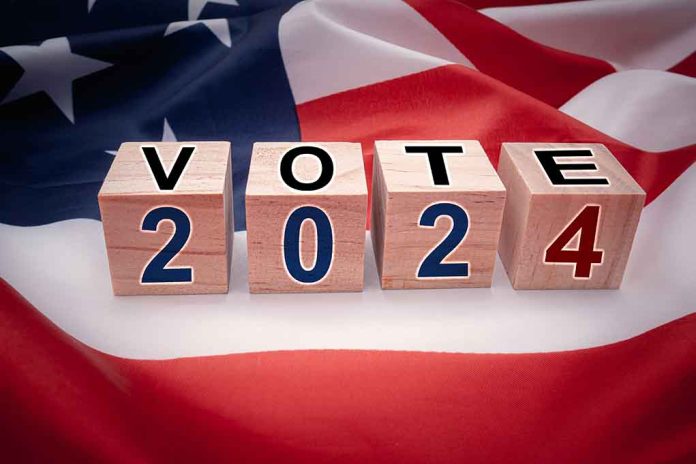 (RepublicanPress.org) – In January, Senator Joe Manchin (D-WV) appeared on "Meet the Press," where he didn't rule out running for the White House in 2024. When asked by host Chuck Todd if he would run for POTUS as a Democrat, the legislator sidestepped by saying he hadn't made a decision about running for any office. The only office he ruled out was that of the governor. In February, Manchin appeared on Fox News and refused to refer to himself as a Democrat, raising some concerns about his future with the party.
On May 10, Axios reported it had asked Manchin directly whether he had his eye on 1600 Pennsylvania Avenue. He responded that his number one focus was how to "save this nation" and "bring people together." According to the senator, nobody is representing the middle, as each party — in his view — has become too extreme.
The West Virginia lawmaker recently spoke to a group of Iowa community and business leaders, describing himself as "fiscally responsible and socially compassionate." The state is one of the first places presidential candidates usually travel to before announcing a run for the White House. The senator's presence there caused rumors to increase about his future. There has been a lot of chatter about the possibility of him running as a candidate for No Labels, which has recently made a concerted effort to get on the ballots of battleground states.
According to an NBC Poll from April, 70% of voters surveyed didn't want President Joe Biden to run for re-election in 2024. The same poll showed 60% of participants didn't want former President Donald Trump to run either. If the polling is correct, that means voters could be looking for someone new and they aren't interested in another head-to-head between Biden and Trump. Manchin is looking to provide another option.
Copyright 2023, RepublicanPress.org