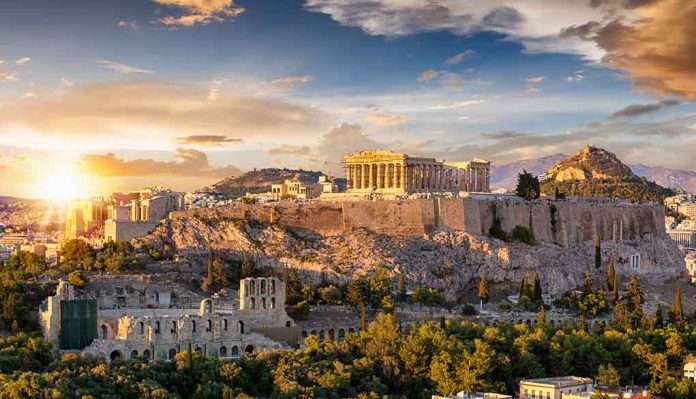 (RepublicanPress.org) – Born in Psikhikó, Greece, in 1940, Constantine II became a prince when he was just 7 years old. He ascended to the throne after his father, King Paul I, died of cancer in 1964. Like Queen Elizabeth II, he was in his mid-twenties when he became king. However, his reign was not nearly as long — or as peaceful. On January 10, the last king to rule Greece died in Athens at the age of 82.
Staff at the private hospital where Constantine II received treatment didn't reveal any further details about the cause of death other than he had been in the intensive care unit.
Constantine, the former and last king of Greece, has died at a private hospital in Athens, his doctors announced late Tuesday. He was 82. https://t.co/sdqA9Yksjk

— WJZ | CBS Baltimore (@wjz) January 11, 2023
Constantine II's older brother died when he was only 6. After that, his family began to prepare him to eventually lead Greece, sending him to boarding school, multiple military academies, and law school in Athens. According to The Associated Press, he even made his mark as an athlete, earning a blackbelt in karate and an Olympic gold medal in Dragon Class — a three-person keelboat racing sport.
After Constantine II ascended the throne in 1964, he served as king for just 10 short years. In 1973, Greece ended the monarchy after years of conflict. In fact, the monarch resided in Rome beginning in 1967, and the military ran the country.
The controversy in the monarchy had to do with a difference of opinion with then-Prime Minister George Papandreou, according to AP. Constantine II felt, as king, he should rule over the military, whereas the PM wanted that control as the ministry of defense.
After Papandreou resigned, the king filled the government with leaders the people didn't like. When the military coup followed, Constantine tried to form a coup but failed. He fled with his family to Italy, only returning to his homeland on occasion until 2013, when he moved back to Greece for good.
Reports said Constantine II would have a private burial near Athens.
Copyright 2023, RepublicanPress.org