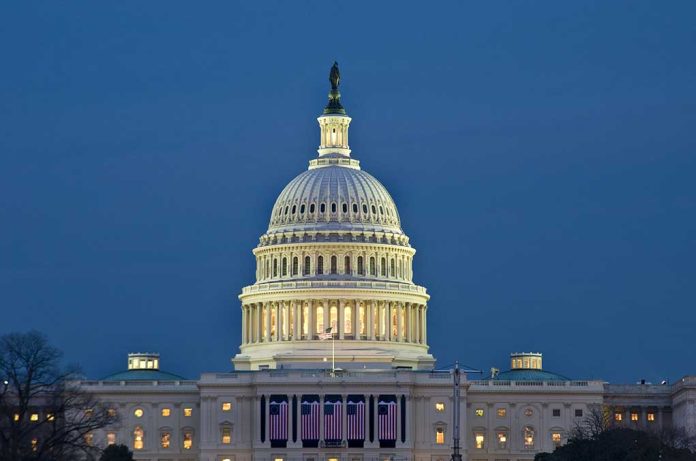 (RepublicanPress.org) – Controversy continues to rage throughout conservative circles against current members of President Joe Biden's administration. For instance, in April, Sen. Josh Hawley (R-MO) suggested that Homeland Security Secretary Alejandro Mayorkas should resign or face impeachment. The following month, Rep. James Comer (R-KY) and the House Oversight Committee released a resolution to hold FBI Director Chris Wray in contempt of Congress, paving the way for his potential ouster. Most recently, two top GOP lawmakers introduced a bill that would essentially remove the director of the Securities Exchange Commission (SEC).
On June 12, Rep. Warren Davidson (R-OH) issued a press release announcing the introduction of the SEC Stabilization Act, a move he said fulfills a Republican promise to restructure the commission and remove Gary Gensler as chairman. House Minority Whip Tom Emmer (R-MN) co-sponsored the measure.
Currently, the SEC is led by Chairman Gensler and four other members. However, Emmer noted that the chair holds a "concerning level of discretion" over the agency's operations, rendering the other members' positions relatively moot.
Under the SEC Stabilization Act, the number of commissioners would increase to six, serving staggered six-year terms. This newly proposed structure would parallel that of the Federal Election Commission.
No political party would ever hold more than three seats on the newly proposed structure, "protecting US capital markets" from potentially "destabilizing" actions of a partisan-led commission overseeing the SEC. Additionally, the new measure would create a new position of Executive Director of the SEC to lead the agency's daily operations. That move would effectively eliminate Gensler's position as commission chair.
Noting the need to protect those markets from a "tyrannical Chairman," Davidson explained that he introduced the bill to end the SEC chair's "ongoing abuse of power." He added that it was time for reform and "to fire Gary Gensler."
Emmer echoed that sentiment, adding that investors and industry leaders "deserve… consistent oversight — not political gamesmanship." He also stressed the need for a newly empowered SEC commission to have the authority to "make common sense changes" to how the agency operates instead of allowing it to continue to run at the whim of its "reckless chair."
Copyright 2023, RepublicanPress.org