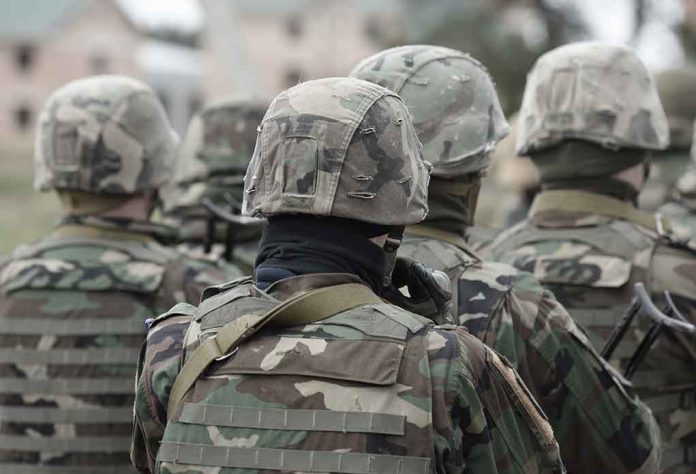 (RepublicanPress.org) – The National Defense Authorization Act (NDAA) is an annual piece of legislation Congress has successfully passed for the last 62 consecutive years. It allows legislators to establish guidelines for defense funds and set spending priorities for the US military for the coming fiscal year. Last year, the NDAA increased military pay by 4.6%, increased the Basic Needs Allowance threshold, and raised bonus and special pay amounts for certain service members.
The new bill was introduced by Representative Mike Rogers (R-AL) on April 18, but the details were only recently released for review. According to The Hill, the House Armed Services Committee members want to give military members a bigger pay raise than last year to help them combat inflation. They proposed a bump of 5.2% overall and a monthly bonus for those that hold a rank of E-6 and below. The pay increase, if accepted, would reportedly be the largest in more than two decades.
Committee members also proposed a boost in the Basic Needs Allowance for the second consecutive year.
The 5.2% proposed increase in military pay matches the budget proposed by President Joe Biden in March. The 2024 Fiscal Year Federal Budget outlined the same annual raise for both military members and their civilian counterparts who work for the federal government. Since both the president and committee lawmakers seem to agree on the pay jump, the NDAA could have bipartisan support.
According to a March report from the Office of the Under Secretary of Defense's chief financial officer, Biden requested a $842 billion allocation to the Department of Defense for the 2024 fiscal year. The Hill reported that the Appropriations Committee is responsible for allocating the money to fund the spending plan, but that information is not yet available to the public. The numbers will be subject to debate in Congress which will have to agree on a budget before October 1.
Copyright 2023, RepublicanPress.org