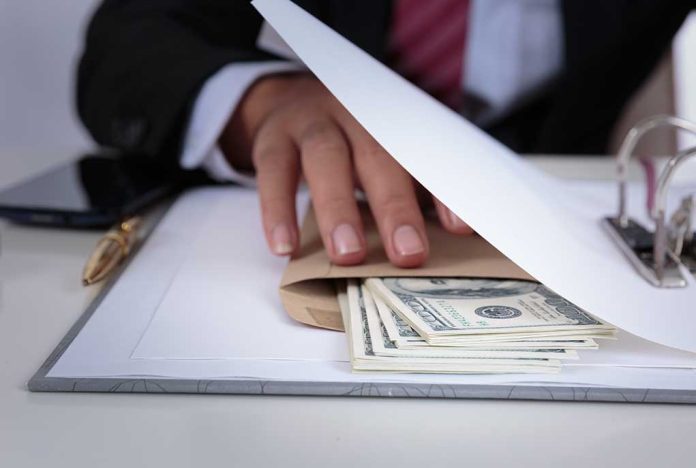 (RepublicanPress.org) – Serving in Congress puts a politician under a microscope, not only for their actions but also for those of their family members, associates, and staff members. Recently, an Illinois lawmaker's former staffer breached that public trust, committing a severe integrity violation that may land him in prison.
On Thursday, April 7, the Justice Department issued a press release announcing Sterling Carter, 24, pleaded guilty to theft of public funds to "fraudulently inflate his salary and bonus payments." Charging documents indicated Carter received over $80,000 between November 2019 and January 2021 while working as Director of Operations for Rep. Brad Schneider (D-IL).
Former Staffer to Congressional Democrat Pleads Guilty to Stealing Public's Moneyhttps://t.co/wMWTwjnAPg

— Law & Crime (@lawcrimenews) April 8, 2022
Schneider's office sent an email to media outlets advising that they had worked closely with Justice Department officials to "uncover and seek justice" for the public funds lost through Carter's "fraud and abuse." His office also vowed to pursue justice on behalf of taxpayers, repay any stolen funds to the Treasury, and "make right" by Congress.
Carter faces up to 10 years in prison at his July 28 sentencing hearing. He remains under the control of the High-Intensity Supervision Program, which includes a curfew, weekly reporting, drug testing, and location monitoring.
Do you think this situation will have an impact on Schneider's image?
Copyright 2022, RepublicanPress.org