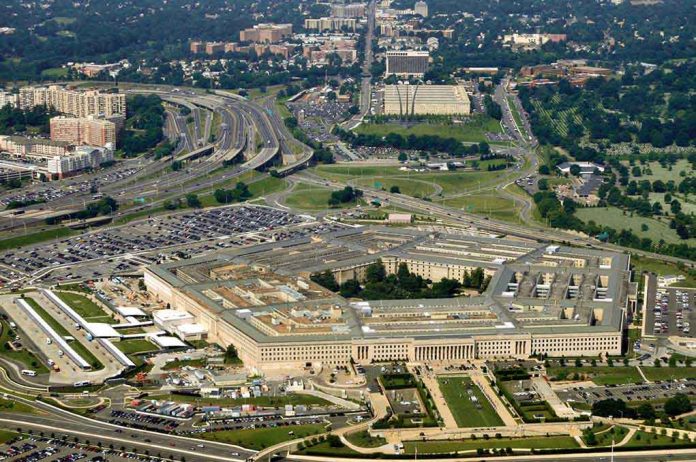 US AMMUNITION Fears – Do We Have Enough?
(RepublicanPress.org) – Secretary of State Antony Blinken recently authorized another military drawdown of equipment, arms, and munitions from the US Department of Defense (DOD) inventories pursuant to the Ukraine Security Assistance Initiative. The US has provided more than $15.5 billion in security aid to Ukraine since Russia illegally annexed Crimea from the Eastern European country in 2014. However, there are now concerns over what's left the US' own stockpiles.
President Joe Biden's administration has provided more than $13.5 billion of that assistance since he assumed office in January 2021, and almost $13 billion since Russia invaded.
On August 24, the Pentagon released a fact sheet detailing its recent transfer of arms, munitions, and other military hardware to Ukraine. Highlights of the list include:
20 Russian-designed Mil Mi-17 helicopters
200 fully tracked M113 armored personnel carriers
40 International M1224 MaxxPro MRAP mine-resistant armored fighting vehicles
More than 8,500 shoulder-fired anti-tank weapons systems
More than 1,400 FIM-92 Stinger man-portable air-defense systems
126 M114 155mm towed howitzers and more than 800,000 corresponding artillery shells
16 M101 high-explosive semi-fixed ammunition howitzers and 108,000 artillery rounds
The DOD has also provided various other munitions like thousands of grenade launchers, millions of small arms ammunition, body armor, unmanned aerial systems, and surface-to-air missiles. The full list includes over a page of items.
However, recent reports indicate the distribution of massive amounts of weaponry over a six-month period is triggering concern with DOD officials.
Pentagon Concerns
On August 29, The Wall Street Journal published a comprehensive analysis of the Pentagon's concern regarding the depletion of US ammunition and equipment stockpiles due to the Ukraine War. US Army officials say they are conducting an "ammunitions industrial base deep dive" to help it assess how to provide adequate arms support to Ukraine while preserving a supply sufficient to meet America's needs.
WSJ reported that the Department of the Army asked lawmakers for $500 million to enhance ammunition plants. In the meantime, officials say they are limited by current contracts with munitions manufacturers to resupply its dwindling reserves.
Fortunately, funding doesn't seem to be an issue. The Biden administration recently planned an additional $3 billion for long-term security support to Ukraine. Likewise, its budget request for the fiscal year 2023 anticipates a protracted war between Russia and Ukraine.
However, there is some concern regarding the need to quickly address the issue of dwindling supplies given the manufacturing process takes time. For instance, Lockheed Martin's chief executive, Jim Taiclet, told The Wall Street Journal it could take a few years to put new contracts into place and coordinate the production of new supplies.
Copyright 2022, RepublicanPress.org