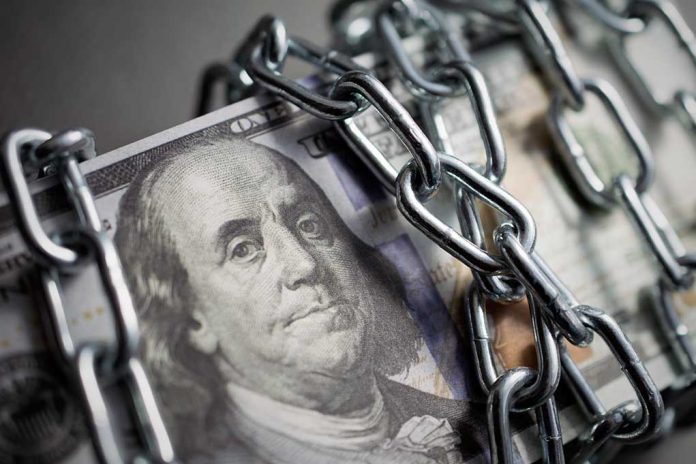 (RepublicanPress.org) – The saga surrounding the life and crimes of convicted child molester Jeffrey Epstein rages on despite his death in a Manhattan detention facility reportedly by his own hands in 2019. The influential former CEO of a renowned international banking institution was the latest person to pay the price for his ties to the controversial billionaire.
Jes Staley, the former CEO of JP Morgan, stepped down from his position as CEO of Barclays in early November 2021. Investigators with the United Kingdom's Financial Conduct Authority (FCA) recently released an interim report detailing progress in its investigation of ties between Staley and Epstein during his time as head of JP Morgan.
The FCA reviewed numerous emails between Staley and Epstein. Although Staley maintained his relationship with Epstein was purely professional, FCA investigators concluded the volume and nature of the messages suggested the two men may have had a personal connection. The thrust of the investigation appears to surround Staley's alleged mischaracterization of his ties to Epstein and not his dealings with the former billionaire.
An investigation into Staley's characterisation of his relationship with Epstein, who died in prison, is ongoing https://t.co/B7SHLEl9DP

— Evening Standard (@standardnews) February 23, 2022
The investigation remains ongoing, and on February 23, Barclays noted in its 2020 Annual Report that it had temporarily suspended the release of about $29 million in stock options to Staley. As the document stated, receipt of the options was subject to performance measures. With the investigation by the British financial authorities incomplete, the company opted to freeze all of Staley's stock payouts and bonuses.
What do you think Barclays should do if investigators conclude Staley lied about his dealings with Epstein?
Copyright 2022, RepublicanPress.org