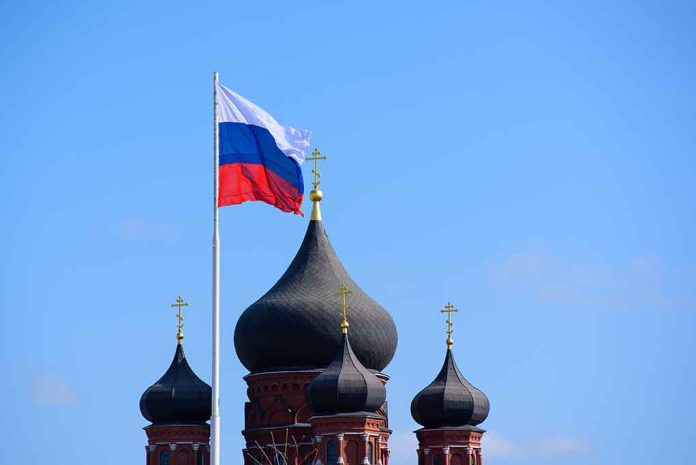 (RepublicanPress.org) – The United States and its Western allies continue piling on Russian sanctions as the war in Ukraine continues in full force. Several large international companies recently started pulling their operations from Russia.
New media outlets reported that some companies decided to unite behind the Ukrainian people by pulling out of Russia. Other corporate entities pulled out due to concern they might risk reputational damage in the face of mounting civilian casualties.
Washington, DC-based Peterson Institute economist Mary Lovely offered a third reason companies decided to remove operations from Russia. According to her, no business "wants to be caught on the wrong side of US and Western sanctions."
Expecting tighter sanctions and public backlash, a growing list of major companies are cutting their business ties to Russia. https://t.co/wiom4bQdND

— CBS Mornings (@CBSMornings) March 6, 2022
On March 9, CBS News posted a list of companies that have pulled out of Russia since conflict broke out between Russia and Ukraine and said it plans to update the data regularly.
Large multinational companies that scaled back or suspended operations include major automobile manufacturers like Mercedes-Benz, Ford Motor Corporation, and Volkswagen.
Energy companies involved in suspending operations include BP, Exxon, and Shell. Similarly, McDonald's, Papa John's, and Coca-Cola joined the list of multinationals leaving.
Other industries leaving include manufacturing companies, entertainment companies, credit card companies, to name a few.
What do you think about companies leaving Russia?
Copyright 2022, RepublicanPress.org