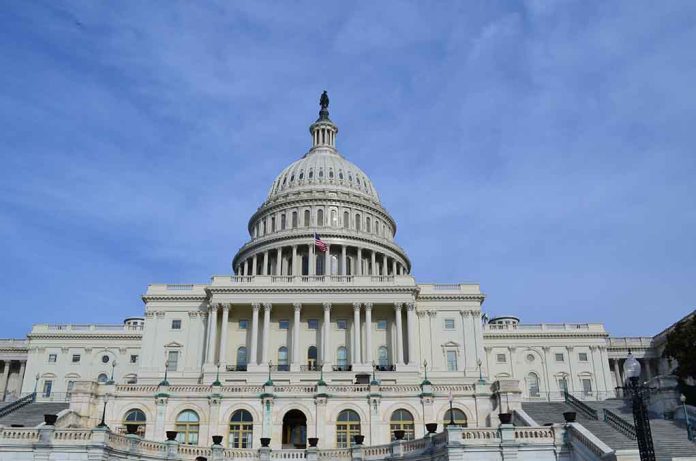 (RepublicanPress.org) – Sports teams often have special activities or events either before or during a game. However, they usually clear these events — especially if they're using airspace over the venue — with the local agencies. The Washington Nationals failed to do that, and it caused quite the scene at the Capitol and surrounding areas.
On Wednesday, April 20, the Washington Nationals had a parachute display scheduled to take place prior to the game. However, the US Capitol Police were reportedly not informed of the activity and set off an alert that they were tracking an aircraft in the area that posed a probable threat. As a result, several buildings, including the Capitol, congressional office buildings, and even the US Botanic Gardens, were evacuated.
A short time later, it was determined the aircraft was merely transporting the US Army Golden Knights, and the Capitol Police released a statement to that effect.
The Capitol was evacuated out of an abundance of caution this evening.

There is no threat at the Capitol.

More details to come. pic.twitter.com/7qqxqQyzlD

— U.S. Capitol Police (@CapitolPolice) April 20, 2022
An apparent breakdown in communication was responsible for the evacuation, as the Capitol Police were not informed of the authorized flight. House Speaker Nancy Pelosi (D-CA) blamed the FAA for "unnecessary panic caused by this apparent negligence," and praised the police force for "vigilantly monitoring" the area.
The plane, a De Havilland Twin Otter, did not enter the no-fly zone in DC, but was flying in the restricted airspace. The pilot reportedly communicated with Ronald Reagan National Airport's air-traffic control tower.
Copyright 2022, RepublicanPress.org