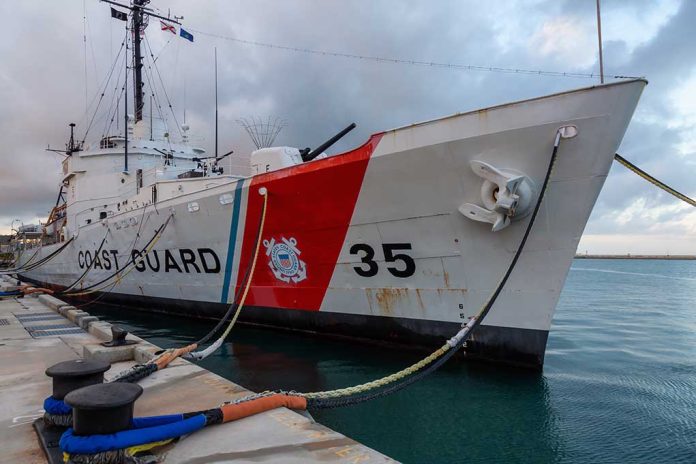 (RepublicanPress.org) – On June 18, five men boarded the TITAN submersible for a chance to see the wreck of the Titanic at the bottom of the ocean. The crew soon went missing, and a global hunt for the vessel ensued. Four days later, the US Coast Guard (USCG) confirmed that the submersible imploded on its descent, instantly killing all those aboard. The USCG recently discovered the debris field, and authorities recently pulled the pieces they found out of the depths.
On June 28, the Coast Guard announced it had retrieved some of the TITAN's debris from the sea floor. The notice advised that officials believed there could be human remains in the wreckage. The USCG said forensic experts would be testing the pieces to determine exactly what they recovered from the ocean. Marine Board of Investigation (MBI) Chair Captain Jason Neubauer thanked everyone for their hard work in the recovery process. He said the "evidence" found will help investigators worldwide piece together the "cause of this tragedy."
Neubauer made it clear that the investigation is still ongoing and there is much work to be done.
Debris and presumed human remains from the Titan submersible have been recovered and returned to land, the U.S. Coast Guard announced Wednesday, nearly a week after a search-and-rescue operation ended and the vessel's five passengers were presumed dead. https://t.co/6NJiKLON93 pic.twitter.com/YGo9xmwuMO

— The New York Times (@nytimes) June 28, 2023
The fact that the Coast Guard believes there may be human remains left in the submersible pieces is extraordinary, considering the circumstances and location of the wreck. Richland County Coroner Naida Rutherford recently told the Daily Mail that it was "highly unlikely" recovery crews would find the remains of any of the men. She noted the pressure, sea creatures, and the damage to a person from an implosion as reasons for her assessment. Rutherford said even if investigators found remains, they would be difficult to positively identify.
It's unclear how long the analysis of the wreckage might take and how much more can be retrieved. However,  Neubauer said understanding why and how the tragedy occurred will "help ensure" a similar tragedy doesn't happen again.
Copyright 2023, RepublicanPress.org