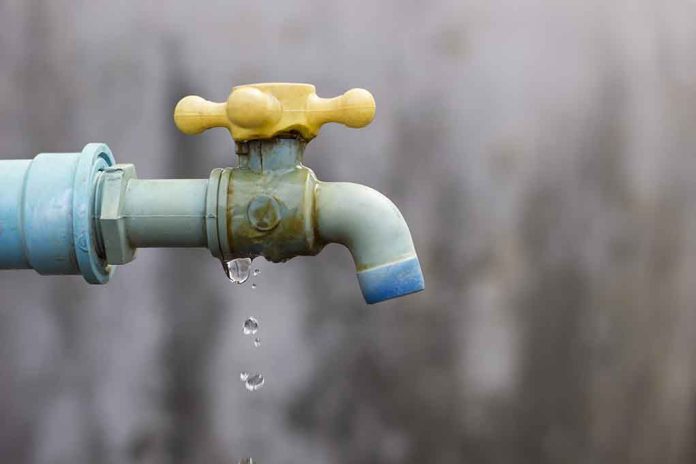 (RepublicanPress.org) – The infrastructure of the US and all over the globe consists of a multitude of structures and systems designed to provide people with the resources necessary to live in modern-day society. Electricity, bridges, roads, food, and water all play a part. When one of them starts to fail or is in need of repair, it can lead to devastating consequences. In Jackson, Mississippi, that current challenge happens to be the residents' access to clean water — a necessity nobody can live without.
In August 2022, Mississippi Governor Tate Reeves (R) declared a state of emergency for Jackson after an overflowing river caused water system problems for over 180,000 people. Officials warned them not to drink the water. The region was already under a boil-water advisory in July of that year. Five months later, Jackson residents are still having problems, and some believe they won't have access to clean water periodically over the next decade, Fox News reported.
Jackson, Mississippi, preparing to go without water periodically for up to 10 years as crisis continues https://t.co/4r7zNwi2d0

— Fox News (@FoxNews) January 29, 2023
Crews are currently in the process of replacing the aging water pipe system, but they can only fix one section at a time. The initiative will likely take years to complete. More than that, when workers put in a new section, there's a danger of causing water main breaks in sections yet to be replaced. That fact not only causes more problems for the crews working on the essential infrastructure system but for the residents and businesses in the area as well. Meanwhile, ongoing problems have heavily impacted the city. According to the Fox News report, 10% of Jackson's population has fled the area over the past 10 years, and nearly 67% of local businesses have left as well.
The outlet reported that Hinds County Administrator Kenneth Wayne Jones asked people around the county to "send drinking water" to help those affected by the ongoing issue, predicting the situation will get worse before things start to improve.
Copyright 2023, RepublicanPress.org