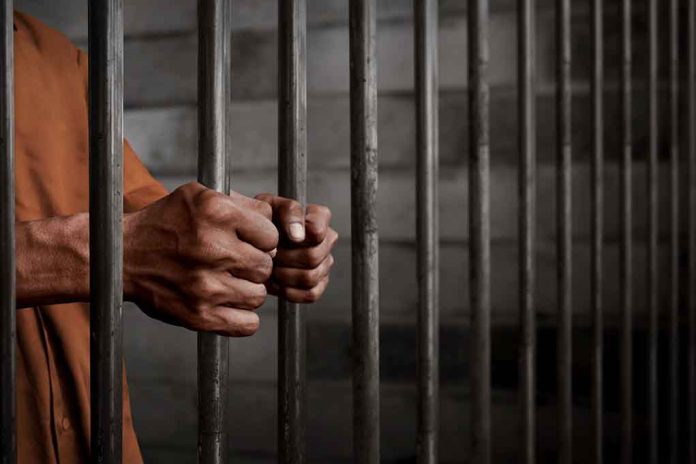 Chinese Intel Officer Handed Down Sentence for Trying To Steal Information
(RepublicanPress.org) – In April 2018, officials arrested Yanjun Xu, a Chinese government intelligence officer, for the crimes of espionage and trying to steal aviation technology secrets from the United States. FBI Counterintelligence Division's Assistant Director Alan Kohler Jr. said at the time of Xu's conviction in late 2021 that the People's Republic of China (PRC) was working through the defendant to "steal American technology" and US citizens' livelihoods.
On November 16, a jury sentenced Xu to 20 years behind bars for his crimes. US Attorney Kenneth Parker from Ohio was quoted in the DOJ's press release saying the result of the case was proof that the US government will not tolerate anyone "attempting to steal" trade secrets from American companies. FBI Director Christopher Wray stated it was just one example of the nonstop attacks from the CCP on the United States.
Chinese Government Intelligence Officer Sentenced to 20 Years in Prison for Espionage Crimes, Attempting to Steal Trade Secrets From Cincinnati Company. @FBICincinnati https://t.co/Y5cM2dRjd0

— FBI (@FBI) November 16, 2022
The press release suggested that the recent sentencing was just the first of many for Chinese nationals. Another jury in September, this time in Chicago, found Ji Chaoqun guilty of conspiracy, fraud, and lying to the US Army. He helped Xu commit his crimes on behalf of the Chinese Ministry of State Security (MSS). He did so by infiltrating the US military with the intent of working his way up the ranks, obtaining top-secret clearance status, and sharing the information he learned with the MSS.
Attorney General Merrick Garland said of Xu's sentence that the Department of Justice will "investigate and prosecute" any "foreign power" that threatens the US.
Copyright 2022, RepublicanPress.org