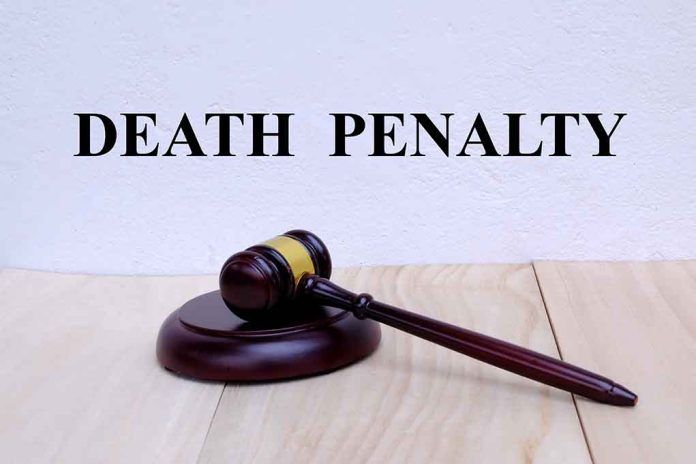 US Citizen Sentenced to DEATH – Appeal Rejected!
(RepublicanPress.org) – In June 2021, the Intermediate People's Court of Ningbo City in China found Shadeed Abdulmateen guilty of murdering his Chinese girlfriend and subsequently sentenced him to death. The American immediately appealed the decision to the Supreme People's Court, but it denied his arguments, upholding the lower court's decision for Abdulmateen's execution.
On August 25, the legislative body held that prosecutors proved their case against the murderer with "adequate and valid evidence," deeming the capital punishment "appropriate."
A #Chinese court on Thursday rejected the appeal of #American citizen Shadeed Abdulmateen who was sentenced to death this April for murdering 21-yr-old Chinese woman. The verdict will be sent to Supreme People's Court for approval, the court said. @PDChina pic.twitter.com/1pil8zIt4B

— libijian李碧建 (@libijian2) August 26, 2022
Abdulmateen reportedly met and began dating the victim, identified only as Chen, in 2019. When the woman tried to break up with him, he made a plan to murder her. The perpetrator asked his soon-to-be ex to meet him at a bus stop, where he stabbed her multiple times in the "neck and face" — killing her.
It's unclear what method of execution China will use on Abdulmateen, but the country is known to use lethal injection and firing squads to carry out the deed.
China is believed to carry out more death sentences on more people than any other nation. That said, executions of foreigners in the country are reportedly rare, but they do happen. In 2009, a British person met his demise after a guilty verdict for trafficking heroin.
Copyright 2022, RepublicanPress.org