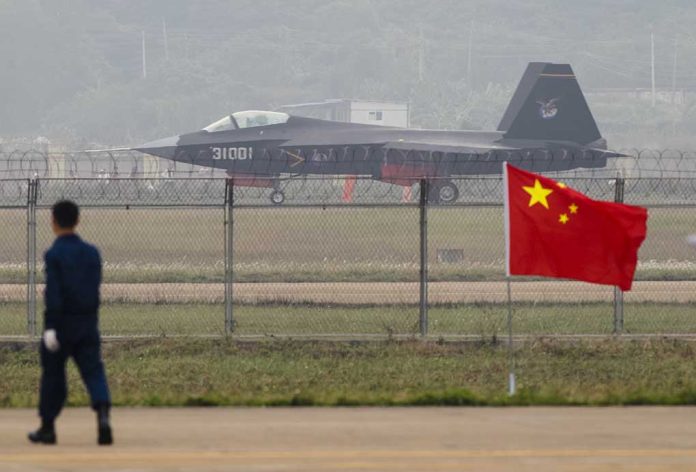 (RepublicanPress.org) – There has been an undercurrent of fear among the public that China might follow Russia's lead since it invaded Ukraine and do the same to Taiwan — claiming the nation as its own. In September 2022, President Joe Biden addressed the issue during a "60 Minutes" interview, where he confirmed the US would defend the sovereign country should such an attack occur; that upset Chinese officials. Recently, China caught some media attention for flying planes around Taiwan.
On Monday, December 26, news outlets reported that China conducted exercises around Taiwan. The Chinese military force reportedly deployed 71 warplanes, including 60 fighter jets, around the sovereign country's airspace in the span of about 24 hours. Taiwan's military reported that some of those planes crossed the median line of Taiwan Strait. According to Bloomberg, the People's Liberation Army (PLA) said on Sunday that they had conducted drills, adding that they were in response to "provocations" and "collusion" between Taiwan and the US.
After the PLA's warplanes deployment, the Ministry of National Defense in Taiwan announced its own armed forces were monitoring the situation and would respond to the increased activity.
6 PLA aircraft and 3 PLAN vessels around Taiwan were detected in our surrounding region by 6 a.m.(UTC+8) today. R.O.C. Armed Forces have monitored the situation and tasked CAP aircraft, Navy vessels, and land-based missile systems to respond these activities. pic.twitter.com/asjPzVawRI

— 國防部 Ministry of National Defense, R.O.C. 🇹🇼 (@MoNDefense) December 27, 2022
The next day, Taiwanese authorities said they were reinstating a mandatory one-year military service for country residents. They said the move was to stave off any war possibly coming their way. The defense ministry tweeted it was learning from the lessons taught from the Russian invasion of Ukraine.
Learning the lessons from the Russia-Ukraine war as well as facing the military expansion& threat from China, #ROC has evaluated and decided to resume the 1 year mandatory #MilitaryService with increased training intensity. Well preparations can prevent wars from coming. https://t.co/IVFYT6D2XE

— 國防部 Ministry of National Defense, R.O.C. 🇹🇼 (@MoNDefense) December 27, 2022
The Hill reported Taiwanese President Tsai Ing-wen held a news conference on December 27 about the matter. She said while "no one wants war," the country must prepare. To that end, men born after 2005 will have to serve a full year in the military, whereas anyone born before then will only need to commit to four months. The new policy will reportedly start in 2024.
Copyright 2022, RepublicanPress.org