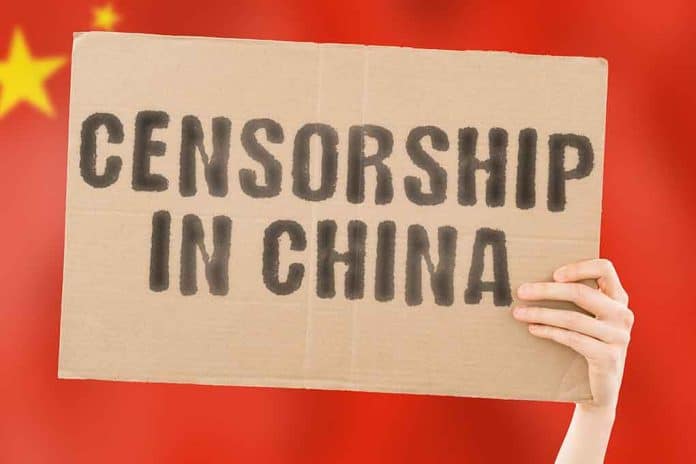 (RepublicanPress.org) – It's no great secret that Chinese officials keep an iron fist wrapped around the information publicly available to its citizens. However, recent reports indicate the communist country's latest censorship effort targeted a well-known US sitcom.
On Sunday, February 13, news media outlets erupted with the news that Chinese streaming platforms were censoring episodes of the wildly popular US-based comedy "Friends" that included any visual or dialogue-based reference to LGBTQ issues or relationships. For example, state censors removed a scene that included a New Year's Eve kiss between actors Matt LeBlanc (Joey) and Matthew Perry (Chandler).
China censors popular sitcom 'Friends' to remove 'vulgar, immoral, and unhealthy' content https://t.co/DIJvOaWajB

— TheBlaze (@theblaze) February 13, 2022
Likewise, Chinese censors removed any scenes involving any appearance by or mention of David Schwimmer's (Ross) former wife, Carol. Ross had just divorced her at the beginning of the series after she came out as a lesbian and left him to move in with her partner, Susan.
Chinese censors also removed scenes involving adultery, one-night stands, and any references to underage romance using content guidelines released several years ago. Those viewing standards prohibited the public broadcast of any content deemed "vulgar, immoral, and unhealthy."
Public outcry about the censorship peaked over the weekend with more than 54 million mentions of the #FriendsCensored hashtag. However, as one might expect, China quickly removed all posts related to the online protest.
What do you think about state-sponsored censorship of sensitive subjects?
Copyright 2022, RepublicanPress.org