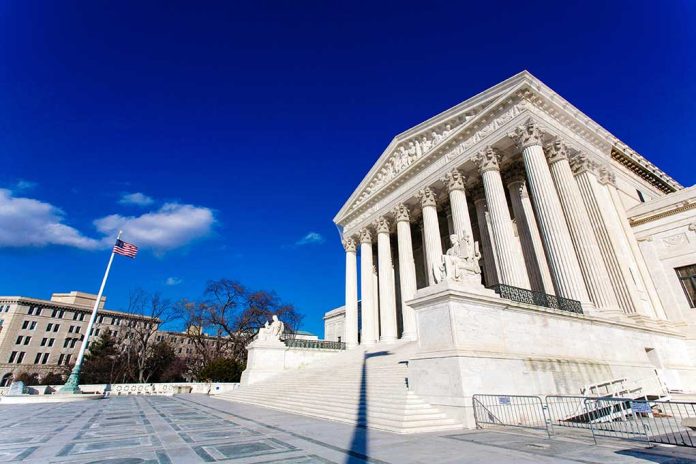 Supreme Court BETRAYAL Reported – Chief Justice Is FURIOUS!
(RepublicanPress.org) – On May 2, POLITICO published an initial draft majority opinion written by Supreme Court Justice Samuel Alito indicating the High Court may overturn the landmark Roe v. Wade (1973) decision. That ruling granted constitutional protection to a woman's right to have an abortion. The news quickly triggered a strong public response, including a harsh rebuke from Chief Justice John Roberts.
On May 3, the US Supreme Court (SCOTUS) issued a press release confirming the draft opinion's authenticity. It also included a statement by Chief Justice Roberts condemning the leak of a document intended for internal SCOTUS deliberations.
JUST IN: The Supreme Court confirms the authenticity of the draft opinion revealed last night by Politico. The chief justice has ordered an investigation into the leak. pic.twitter.com/XZweHdyhCG

— SCOTUSblog (@SCOTUSblog) May 3, 2022
Roberts called the leak a "betrayal of the confidences of the Court," designed to "undermine" the SCOTUS' integrity. However, he declared the effort wouldn't succeed, saying that the breach wouldn't impact its operations. He also advised that the draft opinion didn't reflect the final position of any justice or the High Court's final decision.
Additionally, the chief justice wrote that the confidential document's release was a singular event constituting a shocking breach of trust and an insult to the SCOTUS, its employees, and law clerks.
Justice Roberts concluded his statement by announcing that he directed the High Court's marshall to launch an investigation to determine the leak's source.
Last night's stunning breach was an attack on the independence of the Supreme Court. By every indication, this was yet another escalation in the radical left's ongoing campaign to bully and intimidate federal judges and substitute mob rule for the rule of law. pic.twitter.com/wvigWvPqm7

— Leader McConnell (@LeaderMcConnell) May 3, 2022
Senate Minority Leader Mitch McConnell (R-KY) and other top lawmakers also denounced the draft opinion's leak and called for a swift investigation and criminal charges if applicable.
Copyright 2022, RepublicanPress.org