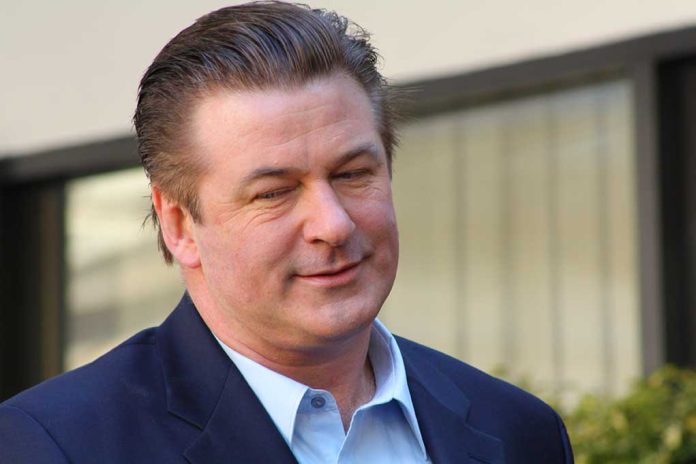 (RepublicanPress.org) – In October 2021, Alec Baldwin was rehearsing a scene on the movie set of "Rust" in New Mexico when his prop revolver fired a live round, shooting two crew members. One of the victims was 42-year-old cinematographer Halyna Hutchins, and the other was the movie's director Joel Souza. Sadly, Hutchins didn't survive. Prosecutors eventually charged Baldwin with two counts of involuntary manslaughter, but the charges were recently dropped.
On April 21, ABC News reported new prosecutors, Jason Lewis and Kari Morrissey, on the case, confirmed the state dropped the charges against Baldwin without prejudice. They had uncovered "new facts" that led to the dismissal of the charges. They did not say what those facts were but explained further forensic analysis was needed.
Due to "current time constraints," prosecutors had no choice but to dismiss the involuntary manslaughter charges against Baldwin. They made it clear that their decision "does not absolve Mr. Baldwin of criminal culpability" and said they could move forward with the case at a later date.
The actor's lawyers, Luke Nikas and Alex Spiro reacted positively to the news. They indicated that prosecutors made the right decision in dismissing the case and encouraged the new team to keep looking into the matter.
Authorities also charged the movie's weapons handler Hannah Gutierrez-Reed with the same charge of involuntary manslaughter. Prosecutors confirmed their case against her would proceed as planned. Her preliminary hearing was moved to the week of August 9 rather than May 3. The film crew member's attorneys told Reuters that they believe Gutierrez-Reed will be "exonerated" as well.
Another person charged after the deadly incident was the assistant director of "Rust" — David Halls. In March, CNBC reported he pleaded no contest to negligent use of a deadly weapon. New Mexico Judge Mary Marlowe Sommer sentenced Halls to six months of probation, a nominal fine, and a day of community service.
Production to finish "Rust" resumed on April 20.
Copyright 2023, RepublicanPress.org