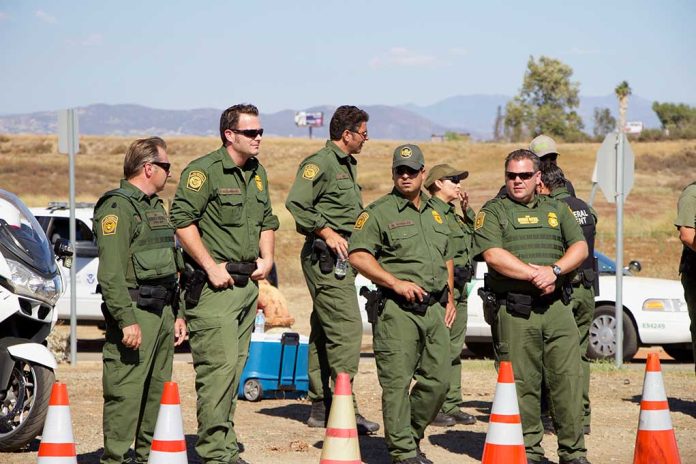 CBP Offers MASSIVE Bonuses in Desperate Border Agent Recruitment Effort
(RepublicanPress.org) – As the number of encounters with illegal immigrants surged, the National Border Patrol Council (NBPC) reported morale among agents was at an "all-time low." That revelation was back in April. On August 3, Fox News reported the Customs and Border Protection (CBP) agency is now offering bonuses to try and bring in more help with the migration crisis in the south.
According to CBP's hiring announcement, prospective agents could receive up to $5,000 if they sign on to serve, with another $5,000 incentive to work in "hard-to-fill" areas.
Border Patrol offering $10K hiring bonus to new agents amid low morale, migrant crisis https://t.co/wvQy04GL74

— Fox News (@FoxNews) August 3, 2022
Fox News reported that the people serving have encountered more than 200,000 migrants every month since March. The non-stop barrage of people, coupled with low work satisfaction, makes the position a challenge.
Sources told Fox News that administrative policies, or lack thereof, are making it more difficult to do their jobs. Head of the NBPC, Brandon Judd, previously revealed he's "never seen" CBP workers this upset. Unfortunately, the job is exhausting both physically and emotionally, and most don't feel they get Biden's support as much as they should.
This incentive is designed to draw in more people to serve. However, it's notable that not everyone thinks it's a good idea. According to a report from The Washington Examiner, former Border Patrol chief argued that money often isn't what brings people to this type of job. "It's the mission," he said. He went on to add that the administration should let border agents do their jobs if it wants to hire more of them.
What do you think of the bonus idea?
Copyright 2022, RepublicanPress.org