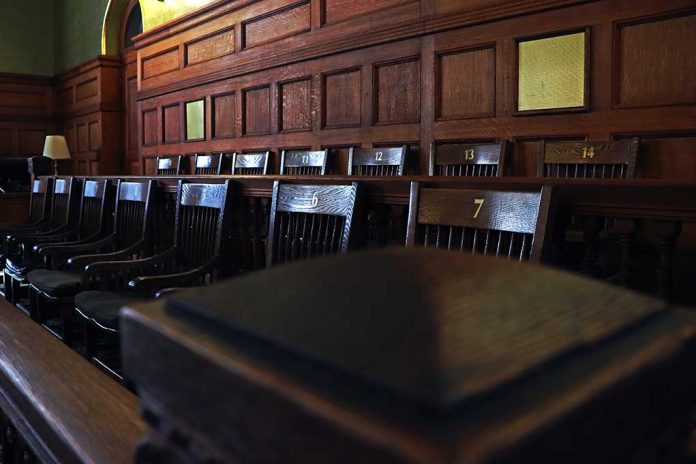 (RepublicanPress.org) – In July 2019, federal prosecutors announced that law enforcement officers arrested convicted child molester Jeffrey Epstein and charged him with multiple felonies related to the trafficking of minors. Official transferred him to the Metropolitan Correctional Center until he died at his own hands five weeks later. Now, roughly three and a half years later, his former cellmate finally heads to trial.
On March 13, local media outlet News 12 Westchester reported that jury selection finally began in the quadruple murder case against Nicholas Tartaglione.
MURDER TRIAL – Jury selection is set to begin in the quadruple #murder case against a former #BriarcliffManor police officer. Find out the details – NEXT at 7 a.m. https://t.co/WKXxapP8mc

— News12WC (@News12WC) March 13, 2023
On December 19, 2016, a federal grand jury indicted Tartaglione for his participation in a scheme to distribute roughly five kilograms (11 pounds) of cocaine and four counts of murder in furtherance of that conspiracy. The following day, FBI agents and officials with the New York State Police recovered the remains of the four victims at Tartaglione's rented property in Otisville, New York.
Then, on June 1, 2017, prosecutors filed a superseding indictment naming a second defendant, Joseph Biggs, in the case and adding 12 additional counts related to firearms, kidnapping resulting in a death, and using an interstate facility resulting in the death of the four victims.
Prosecutors allege that Tartaglione and Biggs lured one of their associates, Martin Luna, to a Chester, New York, bar called the Likquid Lounge under false pretenses. Luna reportedly showed up with his nephew, Miguel Luna; his niece's fiancé, Urbano Santiago; and a family friend named Hector Gutierrez.
4 bodies found at property of retired N.Y. cop https://t.co/9xoy1RANP8 pic.twitter.com/in3Sz7dKA5

— USA TODAY (@USATODAY) December 21, 2016
Tartaglione and Biggs allegedly killed all four victims "in and around the Likquid Lounge" and transported their bodies to Tartaglione's Otisville residence, roughly 20 miles from the bar.
CBS News reported that Preet Bharara, the US Attorney overseeing the case at the time, characterized the crimes as "gangland-style," adding that the murder of four individuals by a former police officer "strikes at the heart of civilized society."
Tartaglione and Biggs face a maximum of life in prison on all 17 counts and the death penalty on the murder and kidnapping resulting in death charges. Additionally, the counts related to murder and conspiracy to distribute cocaine carry mandatory minimum sentences ranging from 10 years to life. The kidnapping resulting in death charges have a mandatory minimum of life in prison.
Copyright 2023, RepublicanPress.org