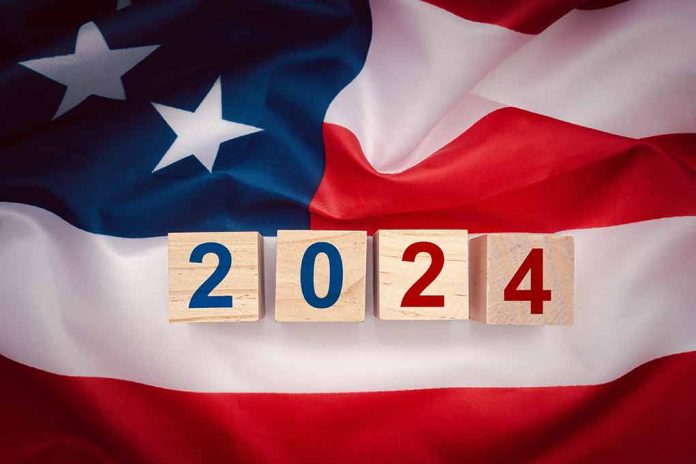 (RepublicanPress.org) – Donald Trump faces a large number of legal challenges heading into the 2024 primary elections. On July 27, Special Counsel Jack Smith filed a superseding indictment against the former president in the Florida documents case. Trump said he received a target letter from Smith related to his January 6 grand jury probe. Amidst this backdrop, a GOP presidential candidate indicated that if his campaign proved successful, he would pardon Trump.
On July 30, Vivek Ramaswamy sat down for a wide-ranging interview with CNN's "State of the Union" program. Inevitably, the conversation turned to Trump's mounting legal problems.
Host Kasie Hunt asked about the recent release of the superseding indictment, which added new obstruction of justice charges against Trump. She noted that Ramaswamy had "repeatedly" indicated in the past that he would pardon Trump in the Mar-a-Lago documents case. She asked if the new information revealed by the special counsel's filing had changed his mind.
Ramaswamy said he would base his decision on what he thought would advance national interests, asking, "What is the right thing" for the country?
Hunt pushed back, asking if Ramaswamy thought "having a president like this" would "move [the country] forward?"
"Absolutely," Ramaswamy responded, saying that he thinks he will be the one to push the country forward. He added, "The right answer is to move on, and would pardon him […] from what is clearly a politicized prosecution."
Speaking in broader terms, Ramaswamy said he believed that the Justice Department should convict people of a process crime without an "actual underlying crime." Clarifying his position, he explained that process crimes were legal infractions that would not have existed "but for the existence of an investigation."
Ramaswamy cited the 2022 acquittals of two individuals for allegedly plotting to kidnap and murder Michigan's Democratic governor, Gretchen Whitmer. He claimed that case served as an example of Justice Department and FBI officials "intervening and creating crimes" that wouldn't have existed had they not stepped in and launched an investigation.
Copyright 2023, RepublicanPress.org