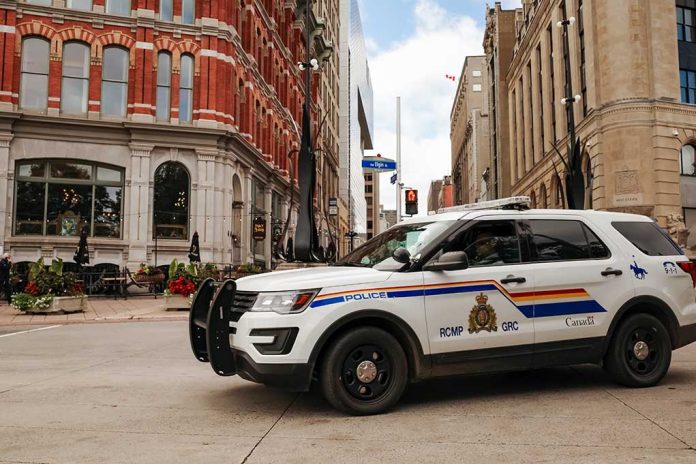 (RepublicanPress.org) – Tensions remain high between Freedom Convoy protesters and Canadian law enforcement officials. Making matters worse, recent reports circulating on social media claimed some members of the Royal Canadian Mounted Police (RCMP) used an online chat group to make inappropriate statements regarding the demonstrators. The RCMP addressed those allegations in a February 20 press release.
The statement confirmed the agency was aware of the accusations lodged against some of its officers and that it was investigating the matter. The report also stated that RCMP officials are responsible for adhering to the "highest professional standards" at all times, including off-duty hours, and are subject to the agency's Code of Conduct.
The #RCMP is aware of the material circulating on social media pertaining to a chat group that includes some of its members. We can confirm that we are looking into the matter. 1/3 pic.twitter.com/5DeubvdS4h

— RCMP (@rcmpgrcpolice) February 20, 2022
Fox News provided in-depth reporting regarding the allegations lodged against RCMP officials. As Fox explained, the inappropriate comments came from allegedly leaked screenshots that involved a chat group for Musical Ride, a group of 32 RCMP riders and their horses who perform intricate drills and formations set to music as part of an effort to promote goodwill.
Members of the group allegedly posted comments celebrating mounted police's abuse of protesters. It's "time for the protesters to hear our jackboots" approaching, one member reportedly posted.
Similarly, another Musical Ride member supposedly applauded a video showing a mounted officer's horse trampling protesters. "[I] just watched the horse video," the mountie posted, "we should practice that [maneuver]."
What do you think about the Freedom Convoy? Do you support their goal of ending coronavirus-related mandates?
Copyright 2022, RepublicanPress.org