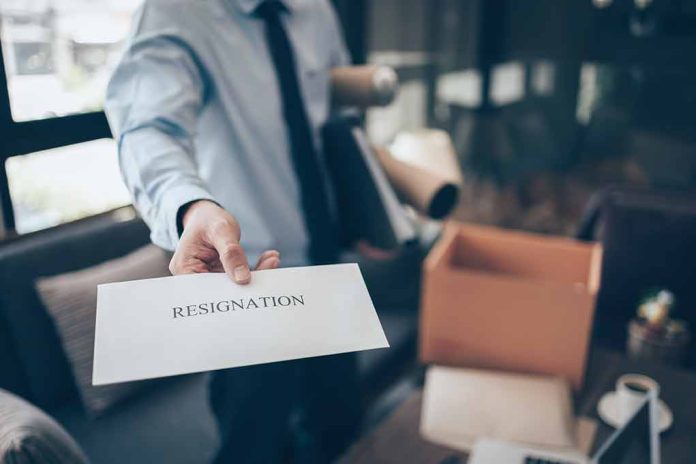 (RepublicanPress.org) – Video footage showing a joint session of the Canadian Parliament applauding a 98-year-old man introduced as a "war hero" recently traveled across the globe. However, the news turned dark as subsequent reports revealed that Yaroslav Hunka served in a Nazi division during World War II. The blame for the incident fell in the lap of Assembly Speaker Anthony Rota, a member of Prime Minister Justin Trudeau's Liberal Party, and he recently stepped down amid the mounting controversy.
On September 26, Rota issued a statement announcing his decision to resign as speaker of the House of Commons. Noting that it was a great honor to serve as the head of the lower chamber, he thanked his colleagues for their "support and collegiality."
Rota conceded that the work of the House of Commons "is above any one of us." Therefore, he explained he "must step down as… speaker." He also expressed his "profound regret" for his "error" in recognizing Hunka in that hallowed chamber and the pain he caused to "individuals and… the Jewish community… around the world." Rota concluded his remarks by advising his fellow lawmakers that the resignation would go into effect at the end of the session the following day.
The Canadian Broadcasting Corporation (CBC) reported that Member of Parliament Louis Plamondon will serve as interim speaker until a chamber elects a new leader on Tuesday, October 3. He is a member of the separatist Bloc Québécois party, also characterized as social democratic.
Rota sparked the scandal that ended his tenure as speaker by calling Canadian lawmakers' attention to Hunka shortly after Ukrainian President Volodymyr Zelenskyy gave a speech before Parliament. The Ukrainian leader and Trudeau joined other members in giving the Ukrainian/Canadian "war hero" two standing ovations.
Hunka was touted as having served for the First Ukrainian division, but new reports quickly revealed that this division was also known as Waffen-SS, the combat arm of Hitler's Schutzstaffell (SS) organization. Reichsführer-SS Heinrich Himmler, the head of the dreaded SS, assigned foreign volunteers and conscripts to fight alongside the land forces arm of the Nazi armed forces (Wehrmacht) in those units.
Panelists at the Nuremberg tribunals found the Waffen-SS guilty of committing war crimes as a whole. However, they didn't issue a finding of guilt regarding Hunka's unit, the 14th Waffen-SS Grenadier Division (14. Waffen-Grenadier-Division der SS [galizische Nr. 1]).
Copyright 2023, RepublicanPress.org