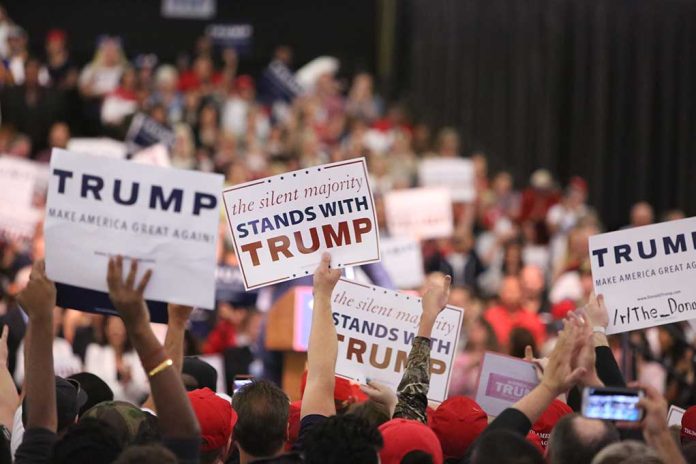 Liberal Man Shows Up at TRUMP Rally – But Not for the Reason You Think
(RepublicanPress.org) – The country remains bitterly divided in the wake of the FBI's raid on Donald Trump's Florida home. President Joe Biden has been traveling to battleground states, recently referring to the "MAGA philosophy" as "semi-fascism" at a fundraiser. The former president has been lashing out at the administration for conducting what he calls yet another witch hunt. In the meantime, a California man recently attended a Trump rally with a shocking goal in mind.
Liberal California college student and digital creator Samuel Donner recently made the trek from the West Coast to Memphis to attend a Trump rally at Southaven's Landers Center on June 18. He posted a 22-minute video detailing the event. He hoped to make new friendships with 100 Trump supporters at the rally and receive an invitation to attend church.
The teenaged digital creator told Fox & Friends co-anchor Steve Doocy he was pleasantly surprised to discover other attendees wanted to talk to him, despite introducing himself to them as a Liberal.
Donner also reported he managed to pick up 49 new friends out of the 100 individuals he asked and attended a local Bible study at the invitation of a Trump supporter.
Donner posted a brief clip of his visit on his 100NewFriends TikTok page, receiving over 700,000 views and 63,000 comments as of September 8.
Copyright 2022, RepublicanPress.org