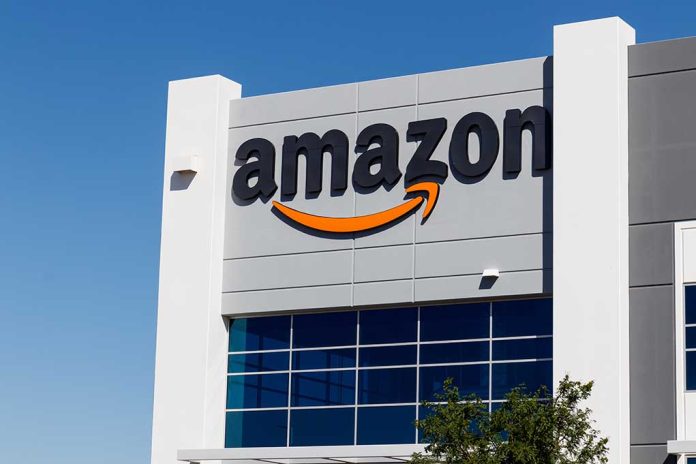 Attorney General Makes a BOLD MOVE – Amazon Under Fire
(RepublicanPress.org) – Jeff Bezos began selling products under the name Amazon in 1995 — primarily books. As the years passed, the company's popularity grew to become the largest e-commerce marketplace in the entire world. In 2022 so far, the giant holds 37.8% of the e-commerce market in the United States and shows no signs of slowing down.
On September 14, California Attorney General Rob Bonta filed an antitrust lawsuit against Amazon for suppressing its competition and causing its sellers to sell their wares at higher prices to consumers. The AG claims the company uses stipulations in its contracts with sellers, preventing them from offering less expensive options on sites other than Amazon.
#BREAKING: We're suing @Amazon for blocking price competition.

Amazon coerces merchants into deals that keep prices artificially high, knowing full well they have no real alternative.

We won't let Amazon bend the market to its will at the expense of consumers and the economy.

— Rob Bonta (@AGRobBonta) September 14, 2022
The complaint alleges the company is in violation of California antitrust laws, specifically the Golden State's Unfair Competition Law and the Cartwright Act.
Bonta held a news conference where he explained the lawsuit in more detail. The attorney general believes punishments for other retailers offering lower prices elsewhere ultimately hurts those businesses and consumers, and it goes against the principles of capitalism and a free market.
If this case is successful, Professor Christopher Leslie of UCI Law predicts other states are likely to file similar suits against the retail giant, The New York Times reports.
According to the outlet, a spokesperson from Amazon, Alex Haurek, insists sellers get to determine their own product prices and are hopeful the court will dismiss the case.
Copyright 2022, RepublicanPress.org