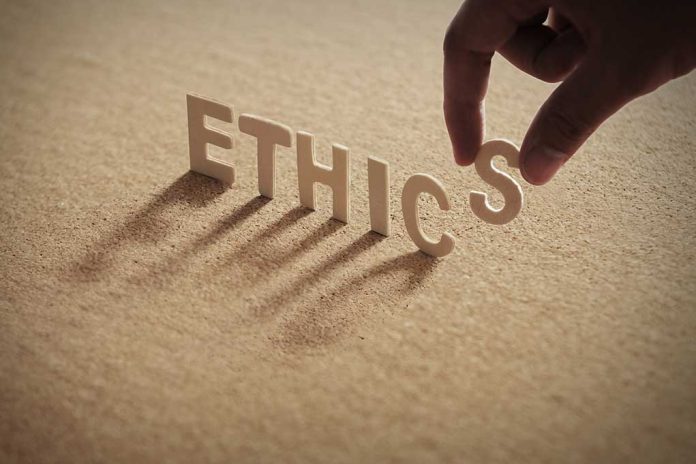 (RepublicanPress.org) – Supreme Court Justice Clarence Thomas and his wife, Virginia Thomas, have faced a tremendous amount of scrutiny in recent months. Mrs. Thomas is a well-known Republican operative who was criticized for texts she sent after former President Donald Trump lost the election. Now, Chief Justice John Roberts' wife is reportedly also facing blowback for her job.
On January 31, The New York Times reported that when Roberts ascended to the bench, his wife, Jane Sullivan Roberts, quit her job as a law firm partner but maintained a career as a recruiter. In December, Boston attorney Kendal Price, a former colleague of Mrs. Roberts, sent Congress and the Department of Justice records that indicate the chief justice's wife was paid millions of dollars to find lawyers for firms.
Some of the firms Mrs. Roberts found recruits for had business in front of her husband's court. Price raised the question of whether there are any ethics issues for Chief Justice Roberts. The attorney stated that Americans before the high court "deserve to know if their judges' households are receiving six-figure payments from the law firms."
Chief Justice John Robert's wife, Jane Sullivan Roberts, has made millions in her career recruiting lawyers to prominent law firms, some of which have business before the court. Now, a letter sent to Congress claims that may present a conflict of interest.https://t.co/huohpxhJsG

— Citizens for Ethics (@CREWcrew) February 1, 2023
According to NYT, Senate Majority Whip Dick Durbin (D-IL) said Price's concerns highlighted "troubling issues" that called for ethics reforms. He didn't say how the Judiciary Committee would respond to the attorney or the situation directly, but the Times reported one of his main focal points was to raise the public's view of the Supreme Court.
Patricia McCabe, a spokesperson for the SCOTUS, told the NYT that all justices are "attentive to ethical constraints." She went on to say the chief justice has no obligation to recuse himself from cases just because his wife worked as a recruiter.
According to a recent poll by Fox News, the SCOTUS approval rating sits at 41%, which is 4% lower than President Joe Biden's rating.
Copyright 2023, RepublicanPress.org