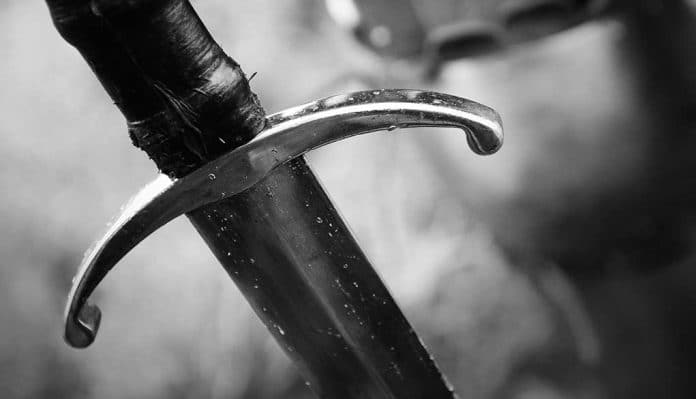 (RepublicanPress.org) – Alabama news outlets recently erupted with news of a heartbreaking and bizarre assault that left a suspect's mother dead and uncle fighting for his life. Local Fox-affiliated television station WALA-TV first reported that Damien Winslow Washam, 23, assaulted three family members with a three-foot-long "ninja-style" sword.
On Sunday, January 16, Washam assaulted and killed his mother at her home in Mobile County, then injured his uncle and younger brother. Sheriff's deputies arrived on the scene after receiving a report of a deceased woman and two males suffering from lacerations.
Officers found Damien's bedridden 52-year-old uncle George Nettles with severe lacerations on his face and his younger brother, Desmon Washam, with similar wounds on his wrist. The Sheriff's Office officials identified the deceased woman as Damien's 61-year-old mother, Helen Washam.
Police said the suspect was stopped after a high-speed chase and was taken into custody. https://t.co/mAwXXxQX3v

— Newsweek (@Newsweek) January 17, 2022
Sheriff's deputies told reporters Damien fled the crime scene shortly before their arrival. Deputies quickly located his dark green Accord, but he refused to pull over, and a short pursuit ensued.
Law enforcement officials eventually stopped his vehicle using spike strips, and he attempted to flee on foot. However, a deputy quickly stopped him using a taser. Rescue personnel transported him to a local hospital with minor injuries.
Damien will be placed in jail on charges of murder, attempted murder, second-degree assault, and resisting or eluding law enforcement officials.
George Nettles remains hospitalized in critical condition as a result of his injuries.
Copyright 2022, RepublicanPress.org