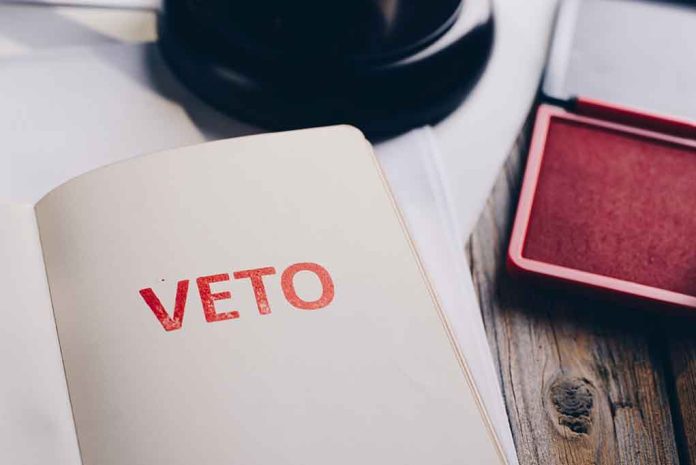 (RepublicanPress.org) – Georgia lawmakers concluded the 2023 legislative session in March, but not before the Senate slipped a provision into a pending measure capping tuition increases at public colleges and universities. However, the following week Republican Gov. Brian Kemp vetoed the measure.
On March 29, the Georgia Senate included a revision into House Bill 319 barring schools within the state's university system from increasing tuition and fees more than three-percent from the preceding academic year without approval from both chambers of the General Assembly.
Notably, the bill didn't relate to school fees. Instead, it covered revisions to Georgia's Annotated Code relating to loans, grants, scholarships, and the abolition of Georgia's Higher Education Assistance Corporation. It also covered updates involving agriculture, conservation, food, drugs, banking, and finance.
Lt. Gov Burt Jones (R) issued a statement on April 4, urging Kemp to sign the legislation. He argued that the three-percent cap "makes sense" in light of "rising living costs and inflation."
Nevertheless, Kemp vetoed House Bill 319 on April 4. Later that day, he published a veto statement explaining that the Constitution of the State of Georgia, Article VIII, Section 4, Paragraph I(b) gives the Board of Regents the authority over the "government, control, and management" of the state's University System.
Georgia Gov. Brian Kemp vetoes bill capping tuition hikes without lawmakers' approval https://t.co/RW5A4fyyVk

— Chris 🇺🇸 (@Chris_1791) April 5, 2023
Kemp's statement concluded by noting that the "constitutional reservation of authority [to] the Board of Regents" cannot be shifted to the legislature "without the approval of Georgians."
In other words, Kemp decided that the House Bill 319 violated Georgia's constitution. Therefore, it would take a statewide public vote amending that document to shift the authority to cap tuition or otherwise meddle in the state's university system's management from the Board of Regents to the State Assembly.
Kemp doesn't have a recent history of vetoing many bills. So far, he has only issued one in 2023. He vetoed only one bill per year in 2021 and 2022, and four in 2020. However, he struck down 15 bills with his pen in 2019.
Copyright 2023, RepublicanPress.org