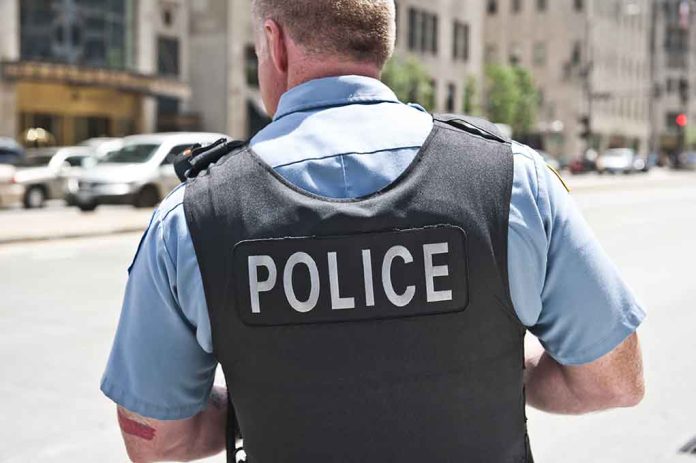 Teen Awarded After Helping Wounded Officer
(RepublicanPress.org) – On October 1, shots rang out in Excelsior Springs, Missouri, between a suspect and police officers. Before the authorities could take down the suspect, Carl Carrel, he allegedly fired off some rounds, striking one of the cops in the shoulder and wrist. That's when 17-year-old Ava Donegan jumped in to help Officer Andrew Stott.
Recently, the Clay County Sheriff's Office presented the teen with a Certificate of Recognition award for her bravery that day. The girl also received a $2,000 scholarship from a local business, the first-ever sheriff's office challenge coin and a challenge coin from the police department, as well.
We're so glad we got to honor such an amazing young woman last night! https://t.co/EMRL3s9xOc

— Clay County, Missouri Sheriff (@SheriffClayCo) November 18, 2022
After the gunman shot Stott, the wounded policeman staggered over to Donegan, who was inside a vehicle. He pointed to the tourniquet on his vest and asked for her assistance. Without thinking of her own safety, the teen exited the vehicle, retrieved the device, placed it on his arm, and radioed the dispatcher. The girl's father is a nurse who familiarized her and the rest of their family with how to properly secure a tourniquet, which came in handy.
According to Fox News Digital, the teen responded to the accolades by saying, "Anyone would have done it," speaking about helping the officer.
Stott survived the ordeal from earlier this month. However, ABC News reported that the sheriff's office said he hasn't returned to duty yet. Excelsior Springs police chief Gregory Dull was quoted by the outlet saying the officer was facing a "long road of recovery."
Copyright 2022, RepublicanPress.org