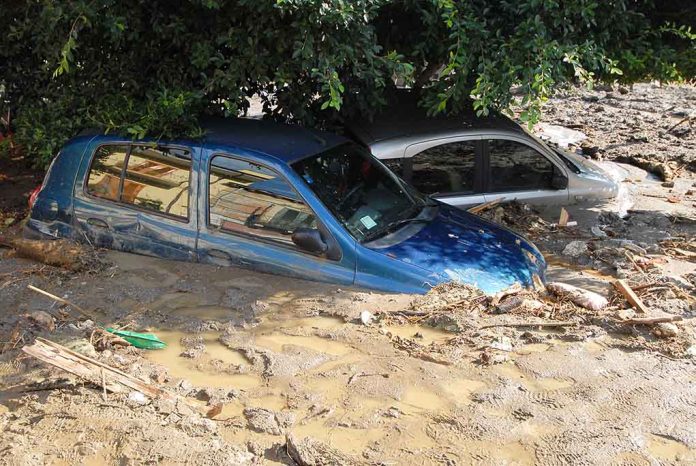 (RepublicanPress.org) – In times of emergencies, quick thinking is necessary to preserve lives. An 11-year-old boy in the Phillippines showed just how resourceful he was when he faced life-threatening mudslides. His quick actions likely ensured he lived to see another day.
Tropical Storm Megi wreaked havoc on Baybay City, Philippines, on Friday, April 15, triggering mudslides. As the debris headed toward his home, CJ Jasme did the first thing he could think of — he jumped inside the refrigerator.
Boy survives deadly landslide by taking refuge in fridge: 'I'm hungry now' https://t.co/UyIIO3yX7t pic.twitter.com/BlQd2PvgOB

— New York Post (@nypost) April 20, 2022
The boy spent about a day inside the refrigerator before it was spotted on a riverbank. With more debris on its way, rescue workers had to act quickly. They removed him from the appliance and put him on a makeshift stretcher. He was in good condition despite the ordeal, with his first words to rescuers being, "I'm hungry." He was transported to a hospital where he underwent surgery for a broken leg.
Unfortunately, he lost his father in another landslide the day prior and, currently, his mother and sister are missing. Officials believe his older brother made it out safely, too.
The storm and subsequent mudslides caused more than 170 deaths and over 200 injuries, with rescuers working over the weekend to help as many people as they could.
Copyright 2022, RepublicanPress.org