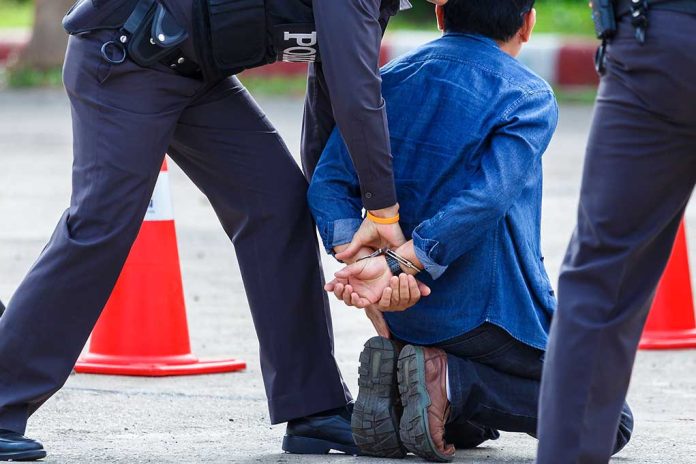 (RepublicanPress.org) – According to Duke University, the average human brain doesn't complete its maturation process until around the age of 24. In fact, the university stated one of the last areas to fully develop is the part that controls impulses, behavior, and judgment. The study is a look at how alcohol can affect the brain, but it also highlights the higher chance of teens making rash and sometimes dangerous decisions that could affect those around them. However, sometimes an extreme situation can occur, making shocking headlines.
On January 8, 14-year-old Jazlene Jones decided to break up with her boyfriend, Elia Olson, who is the same age. When she broke the news, he allegedly pulled out a gun and shot her three times in the head. The Racine County Eye reported the young girl ran away after the shooting. She was able to flag down a passerby, who then called 911. First responders airlifted Jones to Milwaukee's Children's Hospital for treatment.
Fox 6 Now reported the minor suspect admitted to acting out "in a fit of rage" over a social media post and the breakup.
Investigators say Jazlene Jones was shot in the head three times by her 14-year-old boyfriend when she tried to break up with him. They say the boyfriend admitted to shooting her in what he called a "fit of rage."https://t.co/MYOD3tveh3

— TMJ4 News (@tmj4) January 12, 2023
The victim spoke to authorities about what happened and told them she and Olson were walking down train tracks when she broke the news to him. He then forced her to turn her cell phone off. She said he pulled out a revolver and shot her as she was begging for mercy. Police found the suspect at a friend's house and arrested him.
Jones' family started a GoFundMe, and in the description, they revealed she lost one of her eyes in the shooting. The teenager is recovering but still has to undergo several surgeries. According to the victim's mother, her daughter is "just so proud to be alive," TMJ4 reports.
Olson was charged as an adult with attempted murder and also with possession of a dangerous weapon by a minor. If convicted, he may receive a sentence of up to 60 years in prison.
Copyright 2023, RepublicanPress.org