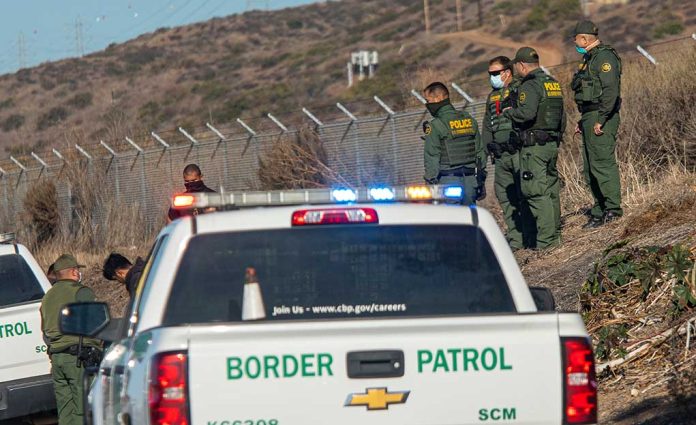 (RepublicanPress.org) – The United States Customs and Border Protection (CBP) has experienced an huge wave of undocumented migrants flooding across the nation's borders since Joe Biden assumed office. As one might expect, they've also encountered a large amount of contraband. However, a recent seizure of counterfeit products is turning heads due to its massive volume of goods.
On Tuesday, January 4, the CBP issued a press release detailing its recent seizure of more than 1,300 fake championship rings valued at nearly a million dollars. CBP agents intercepted 56 shipments of the phony rings in Cincinnati, Ohio, from October 2021 through the end of the year.
During the months of October through December 2021, Cincinnati CBP officers intercepted 56 shipments of counterfeit championship rings. A total of 1,382 rings and trophies were seized. Had the goods been authentic, the MSRP would be $982K.

MORE: https://t.co/PlcNAETDjN pic.twitter.com/8KS5mbVRST

— CBP (@CBP) January 5, 2022
The collection of fake rings included ones from NASCAR championships, the Boston Red Sox World Series, Los Angeles Dodgers, and other recent championship matches. Agents also seized a few fake trophies, like the Vince Lombardi Award.
LaFonda D. Sutton-Burke, the CBP's Chicago field operations director, confirmed the items originated in China and had a retail value of $982,263. According to her, the seizure demonstrates the CBP's commitment to protecting American consumers from foreign counterfeit products.
The CBP also advised consumers to take a few simple steps to protect themselves. For example, they suggest avoiding offers that seem "too good to be true" as well as buying items only from authorized retailers and trademark holders. They also say buyers should look for sellers with good online reviews and US-based contact information.
These tips can help buyers to ensure the goods they're purchasing are authentic.
Copyright 2022, RepublicanPress.org