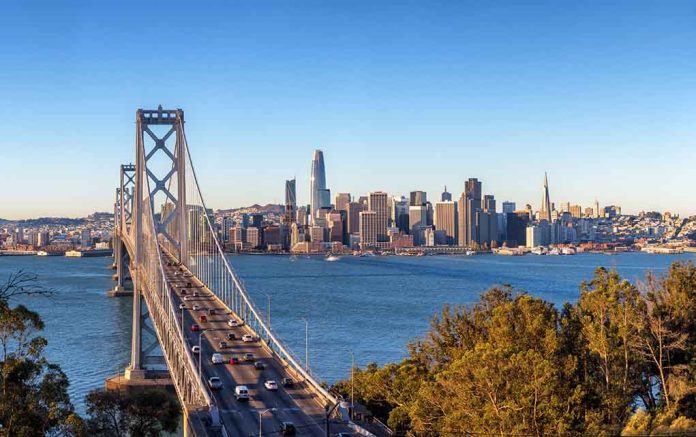 (RepublicanPress.org) – On February 23, San Francisco radio DJ Jeffrey "JV" Vandergrift disappeared. The personality was a popular host on the Bay Area's WiLD 94.9 radio station. Prior to vanishing, it appeared he edited an Instagram post and wrote a concerning caption that seemed as though he was saying goodbye. Sadly, he was been found nearly a month from the day he was last seen.
On Wednesday, March 22, police found Vandergrift's body in the San Francisco Bay by Pier 39. Authorities have said there was no evidence of foul play in his death. San Francisco's Chief Medical Examiner confirmed Vandergrift's identity and notified his family, KRON 4 reported. The medical examiner has not released an official cause of death.
Beloved Wild 94.9 radio host Jeffrey Vandergrift, widely known as "JV," has been found dead after going missing a month ago.

"We are devastated to know now that JV is gone," the radio station said. https://t.co/FfUV7HXuR8 pic.twitter.com/bqaFNHSzgJ

— Brendan Weber (@BrendanNWeber) March 23, 2023
According to the New York Post, the radio show host had been struggling with his health. During his last show on the air, she said something was going on in his brain, and doctors were trying to figure it out. He said could handle the body pains, but his brain issues were something he could "never describe." In 2021, the popular host told his listeners he was diagnosed with Lyme disease, a chronic illness with symptoms that can be very painful. Vandergrift said he had problems with headaches, brain fog, and dizziness. Unfortunately, he said medications only made his problems worse. Before his mysterious disappearance, he reportedly changed his location on Twitter to "the other side."
On March 2, Vandergrift's wife, Natasha, used the radio show's Instagram to thank listeners and those at iHeartRadio for their support. She also said she believed her husband would "not be coming back" and that her heart was broken.
After police discovered the radio show host's body, WiLD 94.9 released a statement saying the staff was "devastated" and that Vandergrift would be dearly missed. The station referred to him as "forever a Bay Area Icon."
Copyright 2023, RepublicanPress.org