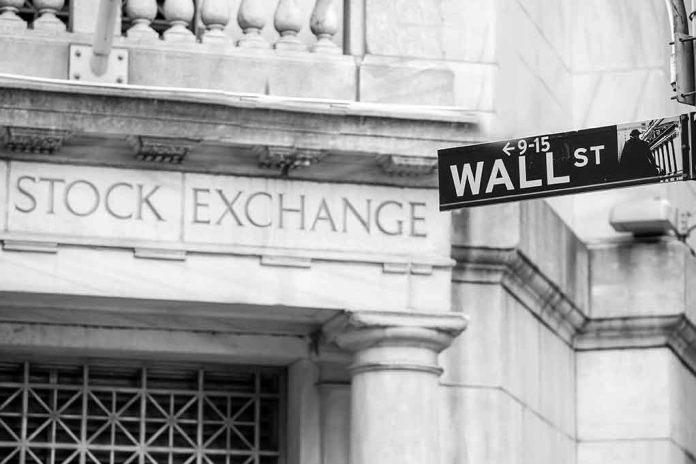 (RepublicanPress.org) – Scandals involving lawmakers and their family members and stock purchases are nothing new. To solve the problem, the House passed the Stop Trading on Congressional Knowledge Act (S.2038) in February in 2012, followed by the Senate in March. Former President Barack Obama signed the measure into law in early April 2012. Now, lawmakers are looking to pass another bill addressing the issue.
What Does The STOCK Act Do?
Better known as the STOCK Act, Public Law No: 112-105 increased the reporting requirements for securities transactions made by members of Congress. The bill also prohibited lawmakers and other government employees from using non-public (i.e., insider) information for profit. Nevertheless, reports continue to emerge detailing stock purchases by lawmakers and their family members that "intersected" with work conducted on committees they served on, according to media outlets.
For example, in late 2022, The New York Times published an interactive report detailing 97 questionable securities transactions by lawmakers and family members. The Times detailed improper trades by 49 Republicans and 48 Democrats.
A bipartisan group of lawmakers recently pushed a ban on congressional members owning stocks to address the mounting concerns surrounding security purchases.
Representatives Introduce Bill
On May 2, Representatives Brian Fitzpatrick (R-PA), Raja Krishnamoorthi (D-IL), Matt Gaetz (R-FL), and Alexandria Ocasio-Cortez (D-NY) introduced the Bipartisan Restoring Faith in Government Act to ban lawmakers, their spouses, and dependents from owning and trading stocks.
Rep. Fitzpatrick issued a press release detailing the bipartisan panel members' remarks surrounding the necessity for the act's passage.
Fitzpatrick stressed the fact that members of congressional groups "reflecting the entirety of the [nation's] political spectrum" came together to introduce the bill speaks for itself. Collectively, the measure's sponsors represent the Democratic-led Progressive Caucus, the Republican's Freedom Caucus, along with the Bipartisan Problem Solvers Caucus.
Gaetz pointed out that congressional members neglect their responsibility to oversee the nation's security by spending too much time "trading stock futures." He also warned that Congress would never "regain the trust of the American people" until they address the mounting public concerns regarding insider trading.
Ocasio-Cortez echoed that sentiment, adding that lawmakers with "access to classified information" shouldn't be profiting from that knowledge by investing in the stock market, adding that, "It's really that simple."
Krishnamoorthi appeared to summarize the lawmakers' concerns by emphasizing that congressional members "must" remain focused on the needs of their respective constituents — "not their stock portfolios."
Debra Perlin, the policy director for the ethics watchdog group CREW, also weighed in on the proposed law. She warned that lawmakers undermine the very democracy "they were elected to serve" by owning and trading securities in companies they regulate. She also pointed out the necessity for the bill to ban congressional spouses and dependent children from making stock purchases as well.
Copyright 2023, RepublicanPress.org