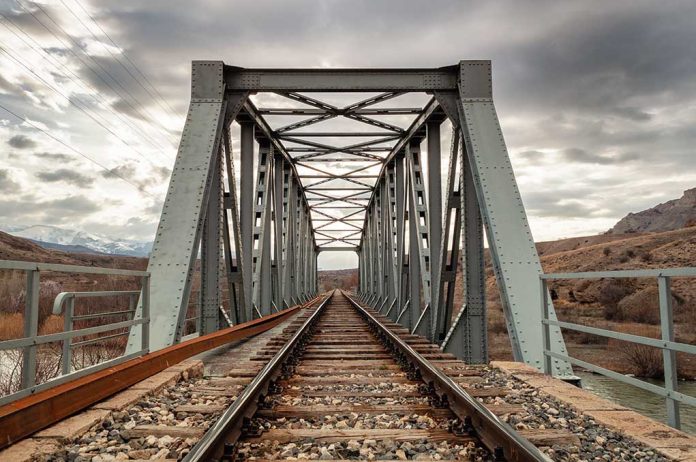 Biden Approves Bill To Fend Off Rail Strike
(RepublicanPress.org) – President Joe Biden prematurely took a victory lap in a mid-September Rose Garden address after administration officials reached a deal between rail companies and union heads. But, as it turned out, the members of four of 12 unions voted to reject the agreement. That forced lawmakers to step in and approve a bill to fend off a national rail shutdown and the resulting economic devastation it would have wrought during the holiday season. The POTUS has now signed the bill.
On November 28, President Biden responded to the looming crisis by releasing a statement calling on Congress to pass a new measure to adopt the agreement and avert a potentially devastating national rail worker strike. The House voted to pass Joint Resolution 100 (H. Con. Res. 100) to adopt the tentative agreement brokered by the Biden administration between railroad workers' unions and national rail owners on November 30. The measure passed with the backing of 211 Democrats and 79 Republicans.
The House also passed Joint Resolution 119 (H. Con. Res. 119), which amended the earlier measure to add seven days of annual paid sick leave. All 218 Democrats voted to pass the resolution, along with three of 210 Republicans present for the roll call vote.
Senate passes bill to prevent rail strike, which could have wreaked havoc on economy before holidays https://t.co/sUI0imX3cc #FoxBusiness

— Jon Nicosia (@NewsPolitics) December 1, 2022
On December 1, the Senate voted to pass H. Con. Res. 100 by a vote of 80 to 15. The bipartisan measure passed with 42 Democrats, 37 Republicans, and one Independent supporting it. Sen. Rand Paul (R-KY) voted not present, and four other senators didn't cast a vote.
Notably, liberal firebrands Elizabeth Warren (D-MA) and Bernie Sanders (I-VT) sided with staunch conservatives Josh Hawley (R-MO) and Rick Scott (R-FL) and voted to reject the bill.
The Senate rejected H. Con. Res. 119 by a vote of 52 to 43, opting instead to run with the original agreement, which granted workers only three unpaid annual sick days.
President Biden signed Joint Resolution 100 into law on December 2.
Copyright 2022, RepublicanPress.org