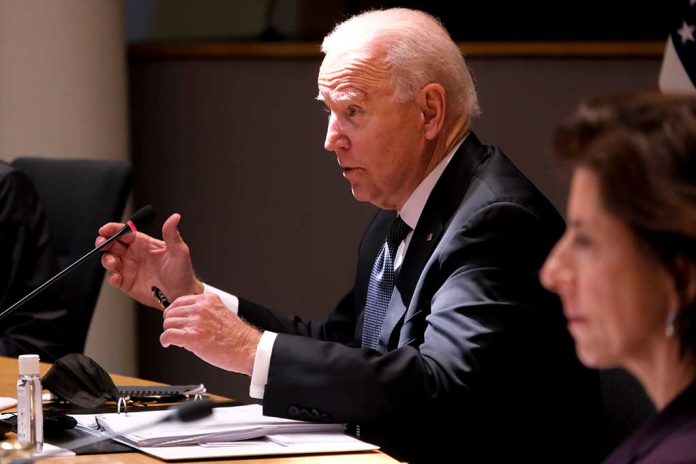 Is Biden Changing Policy on Taiwan? Here's What We Know
(RepublicanPress.org) – In the past, US presidents have never explicitly promised to send troops to Taiwan to help defend itself. The 1979 Taiwan Relations Act only requires the US to provide arms for the island to defend itself. However, President Joe Biden signaled he might be willing to send troops into battle to help the island.
On May 23, Biden held a press conference with Japanese Prime Minister Fumio Kishida in Tokyo. A reporter asked the US president if he planned to intervene militarily if China invaded Taiwan. The president responded, "Yes," and said, "That's the commitment [the US] made."
The comment raised eyebrows because it appeared to be a major shift for the US which has long had a policy of "strategic ambiguity." However, when asked the next day about whether the policy of strategic ambiguity was "dead," Biden asserted that the policy "has not changed at all." A White House correspondent for Fox News also posted a response from an official, who reiterated that there was no change.
I asked a WH official how Biden's statement at the press conf should be seen by China, especially after they expressed anger the State Department recently removed language saying the US does not support Taiwan independence, and Biden's comment seemed a step further. Their answer: pic.twitter.com/3q5pFnl93c

— Jacqui Heinrich (@JacquiHeinrich) May 23, 2022
Biden's remarks on Monday weren't the first time he has said he would send troops into Taiwan. In October 2021, he made similar remarks and the White House appeared to walk back those comments.
China recognizes Taiwan as part of its country, failing under the One China principle. On the other hand, Taiwan sees itself as a separate and fully independent nation. Chinese Foreign Ministry Spokesman Wang Wenbin issued a warning to the US upon hearing Biden's comments this week, saying nobody "should underestimate [China's] firm resolve, staunch will and strong ability" to defend its sovereignty.
Copyright 2022, RepublicanPress.org