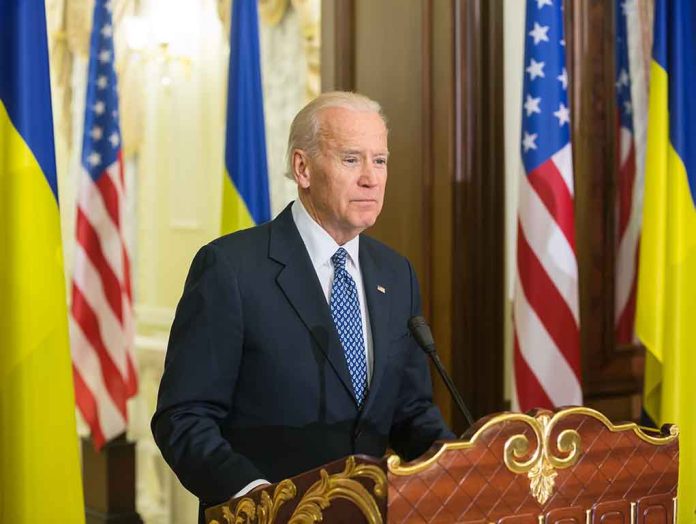 (RepublicanPress.org) – In March 2021, Martin J. Walsh became the Secretary of Labor, heading up a key government agency. Even before accepting a position in the Biden administration, Walsh was no stranger to leadership. He was the mayor of Boston for seven years and spent two years before that as the head of the New York Building and Construction Trades Council. Now, Walsh is starting another venture with the National Hockey League Players' Association (NHLPA) and stepping down from his administration post. President Joe Biden recently revealed his pick to replace Walsh.
On March 1, Biden nominated the current deputy secretary of labor, Julie Su, to replace Walsh. Since she's already part of the department, Su is likely already familiar with the job. Before becoming deputy secretary, she was the California Labor and Workforce Development Agency secretary. Biden said Su was a "tested and experienced leader," and it was his "honor to nominate" her.
Biden nominates Julie Su as next labor secretary https://t.co/ZjAr5WTcmJ

— Deanna Fry (@DeannaFryTV) February 28, 2023
The president praised the deputy secretary for her work in the Labor Department and her lifelong fight to ensure every American "has a fair shot" no matter which community they belong to. He called her a "critical partner" to Walsh. As a daughter of Chinese immigrants, Biden said she is the epitome of the "American dream."
If the Senate confirms the nomination, Su will be the first Asian-American in the current administration to serve at that level. ABC News quoted Senate Majority Leader Chuck Schumer (D-NY) stating that the Su would make a "phenomenal labor secretary" and the president couldn't have picked someone more qualified for the position. The legislator was "excited" about the choice and vowed that the Senate would review the nomination expeditiously.
But her appointment isn't a shoo-in, as a group of congressional members previously penned a letter to Biden advocating against the move. Representative Young Kim (R-CA) and others cited her work as California's labor secretary as their reasoning for the opposition.
Copyright 2023, RepublicanPress.org