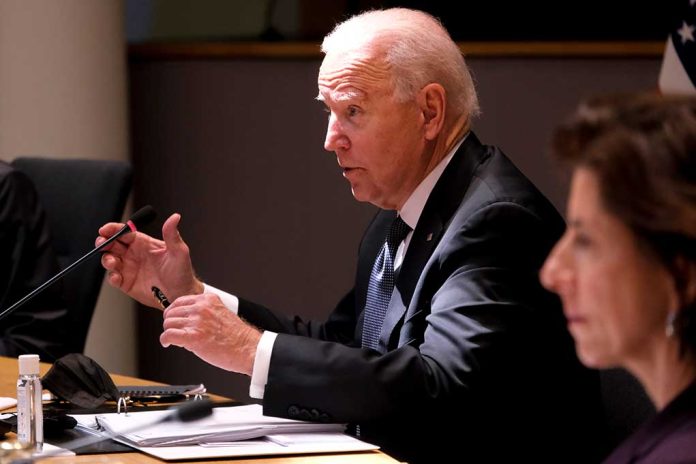 (RepublicanPress.org) – National Security Agency (NSA) Chief and the military's Cyber Command Paul Nakasone has served as the head of both agencies for more than five years. The positions are two of the most important in the US government. He has played a key role in stopping ransomware and protecting the integrity of US elections from foreign countries like China, Russia, and Iran. Nakasone has also been instrumental in the US support of Ukraine. His job also entails leading civilian and military personnel within the agencies who protect the nation's governmental systems from hacking, spy on foreign computer networks, and conduct other cyber operations. The chief has reportedly been very effective in his job and has enjoyed bipartisan support since his confirmation in 2018.
However, in early March, he reportedly told officials that he intends to retire from both positions in August or September. President Joe Biden will now have to find a replacement for the four-star general. Recent reports indicate he has someone in mind who worked closely with Nakasone.
The Position and Likely Replacement
On Monday, May 22, the president reportedly sent out a notice titled "General Officer Nomination." POLITICO obtained a copy and reported Biden nominated US Air Force Lt. General Timothy Haugh, Nakasone's deputy at Cyber Command, to take over as head of the agencies when the current chief retires. An unnamed Air Force official confirmed the nomination.
Haugh is reportedly well-liked by both political parties, so his confirmation should go smoothly through the Senate. His biography on the US Cyber Command site says the deputy commander spent time as commander of the Sixteenth Air Force, commander of the Air Forces Cyber, and the Joint Force Headquarters-Cyber commander.
Potential Issue
The report was unclear about exactly when the chief would step down. On May 5, a letter from Defense Secretary Lloyd Austin to Senator Elizabeth Warren (D-MA) said Nakasone was "due to rotate" within the next four months. The missive also mentioned a potential problem with replacing the chief.
Senator Tommy Tuberville (R-TN) has said he plans to delay the confirmations of all top military promotions and approval of civilian Pentagon nominees because he opposes the Defense Department's stance on providing reproductive care and abortion access to US troops and their family members. Austin claimed the lawmaker's continued obstinance "harms America's national security" and halts the "Pentagon's normal operations" the longer it continues.
If the Tennessee lawmaker holds his ground, Haugh's confirmation and many others could be delayed indefinitely.
Copyright 2023, RepublicanPress.org