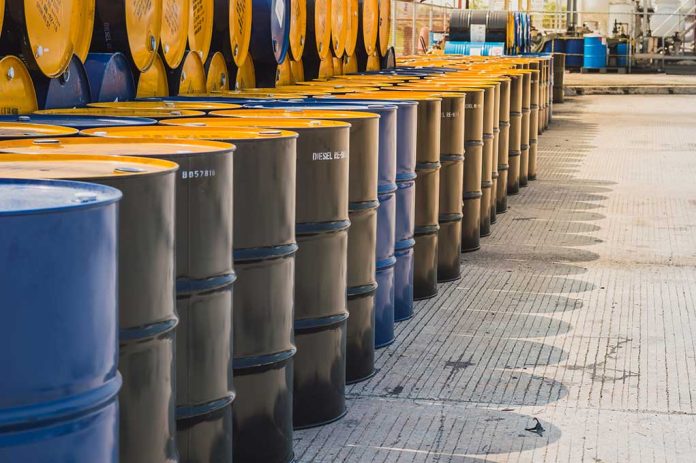 (RepublicanPress.org) – American consumers are experiencing a financial crisis as gasoline prices continue soaring. The New York Times recently reported that prices had risen nearly $1.50/gal nationwide year on year. As a result, President Joe Biden plans to release oil from the nation's strategic reserve.
On Thursday, March 31, Biden announced he was authorizing the release of oil from the Strategic Petroleum Reserve. According to him, the reserve would release a million barrels per day for the next six months to decrease gas prices. The release of 180 million barrels of oil marks the largest release since the reserve's creation in 1974. Biden said the government would set aside the profits to restock the supply once prices drop.
In response to the war in Ukraine, President Biden orders the release of up to 180m barrels of oil over six months, the largest since the reserve was created in 1974https://t.co/KrxB8uPnlc

— BBC News (World) (@BBCWorld) March 31, 2022
Biden also went to considerable lengths to blame oil companies for the rising prices. He accused them of lining investors' pockets at the expense of consumers.
Noting that energy companies are currently sitting on almost 9,000 unused drilling permits, he announced the launch of a "use it or lose it" policy. Under this new program, companies with idle wells would have to start using them or face paying fees on any of them operating under federal leases.
Rising gas prices have increasingly become a campaign issue with the midterm elections around the corner. Perhaps, that reality accounts for Biden's decision. What do you think?
Copyright 2022, RepublicanPress.org