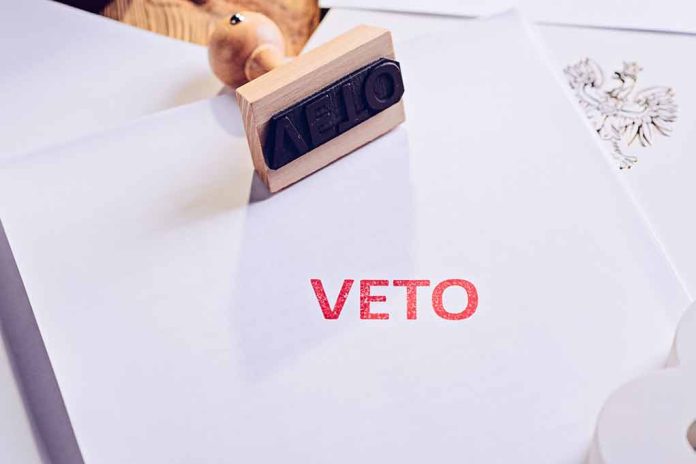 (RepublicanPress.org) – On February 9, Senator Deb Fischer (R-NE) introduced SJ Resolution 11 in the Senate. The measure was written to cancel the EPA rule regarding the emission standards related to heavy-duty vehicles and engines set in place to reduce air pollution. The resolution passed the Senate in April by a vote of 50 to 49, passed the House with a 221 to 203 vote, and reached President Joe Biden's desk on June 7.
On June 14, the president announced he vetoed the bill largely supported by Republicans in Congress. He said the EPA stand would "make our air cleaner" and save "thousands [from] premature deaths," so he had no choice by to stop the legislation. Biden stated he wanted to take the country forward, not backward.
The measure would have nullified the Control of Air Pollution From New Motor Vehicles: Heavy-Duty Engine and Vehicle Standards adopted in late December 2022 by the EPA. The entity said the rule set better standards for emission starting with the model year 2027 heavy-duty vehicles. The EPA said it was the first move toward the Clean Trucks Plan and aligned with Biden's Strengthening American Leadership in Clean Cars and Trucks Executive Order (EO 14037).
Vehicles impacted will include motor homes, delivery trucks, shuttles, buses, tractor-trailers, and trash trucks.
The Washington Examiner reported that Republicans wanted to roll back the rule because they fear the increased emission standards would lead to higher prices for trucks and their hauls. Whether that's true or not is unclear, as the rule will not take effect for four more years. Now that the rule is staying in place, the EPA estimated that lowering air pollution by changing the emissions rule could save between 860 and 2,900 lives in 2045.
The EPA also revealed another proposed rule targeting light and medium-duty vehicles starting with model year 2027 production and phasing in emissions changes over the next five years.
Copyright 2023, RepublicanPress.org