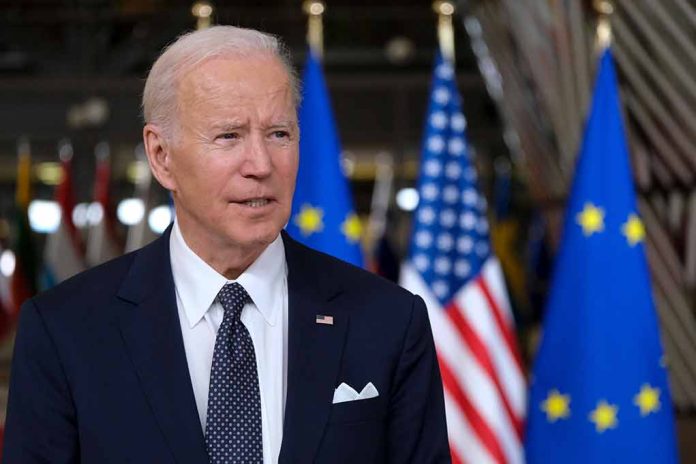 (RepublicanPress.org) – On May 12, President Joe Biden nominated three people to sit on the Federal Reserve Board of Governors. The seven officials on the board are in charge of keeping the nation's central banking system on track. They also automatically become members of the Federal Open Market Committee (FOMC), which sets monetary policy for the United States. To serve, the Senate has to confirm Biden's picks.
Senate Banking Committee has cleared all three of the Biden administration's Fed nominees.

Philip Jefferson received unanimous approval.

Lisa Cook and Adriana Kugler were supported by all Dems plus Sen. Mike Rounds (R-SD) for a total of 13-10 in favor

— Brendan Pedersen 🏦 (@BrendanPedersen) July 12, 2023
On July 12, CNBC reported that the Senate Banking Committee approved the president's three nominees: Lisa Cook, Philip Jefferson, and Adriana Kugler. The US leader tapped Jefferson to sit as vice chairman of the Federal Reserve. He re-nominated Cook for another full term as a board member — 14 years — and Kugler would join the reserve system as a member for the first time. The next step is to open the vote to the full Senate, which should happen later this year.
During Biden's nomination announcement, he noted that the Senate confirmed Jefferson as a member of the Federal Reserve Board of Governors by a vote of 91 to 7, so he felt confident the senators would have no problems ushering him into the new position. He said both Jefferson and Cook had already been valuable and insightful members of the team at a "critical time" in the US economy.
The president also hailed Dr. Kugler as a highly respected and qualified economist who has a deep understanding of the employment market in America. Biden noted that she received bipartisan confirmation to serve as Executive Director of the World Bank.
All three nominees have extensive backgrounds in the financial sector. Although inflation has cooled for the time being, interest rates have soared. If confirmed by the full Senate, the trio have a lot of work ahead of them.
Copyright 2023, RepublicanPress.org